Careers & Internships
Our people are our greatest assets. Ace leadership, proven training programs, global exposure, dynamic work environment, all of this and more to ensure our people are always at the next level of innovation and technology. At IIPRD, careers are shaped with a focus on creating well rounded customer centric professionals. Whether you want to nurture your potential for the next level or discover what you are best at, we provide the atmosphere which gives you varied opportunities and inspiring mentors. IIPRD is one of the rare Indian IP Consulting Organizations that offers unparalleled hands-on opportunities to develop world class professional & thus help to create, innovate and develop world class products.
For starters, you'll be challenged as you have never been challenged before. You will work with some of the smartest IP Practitioners/Lawyers in the country. You'll gain exposure and experience of interacting and working with some of the largest global Corporates, Technology Companies, Law Firms, Licensing Firms, and Brands. Whether you have just started out or are an experienced pro, it isnt' about how much you'll work, but about how much you'll get out of your work.
We, with an open heart, welcome your profiles at [email protected] or [email protected] and assure you that we would take a strong note of the same.
For legal and technical internship requests, please feel free to write to us at [email protected].
Current Job Openings
Patent Attorney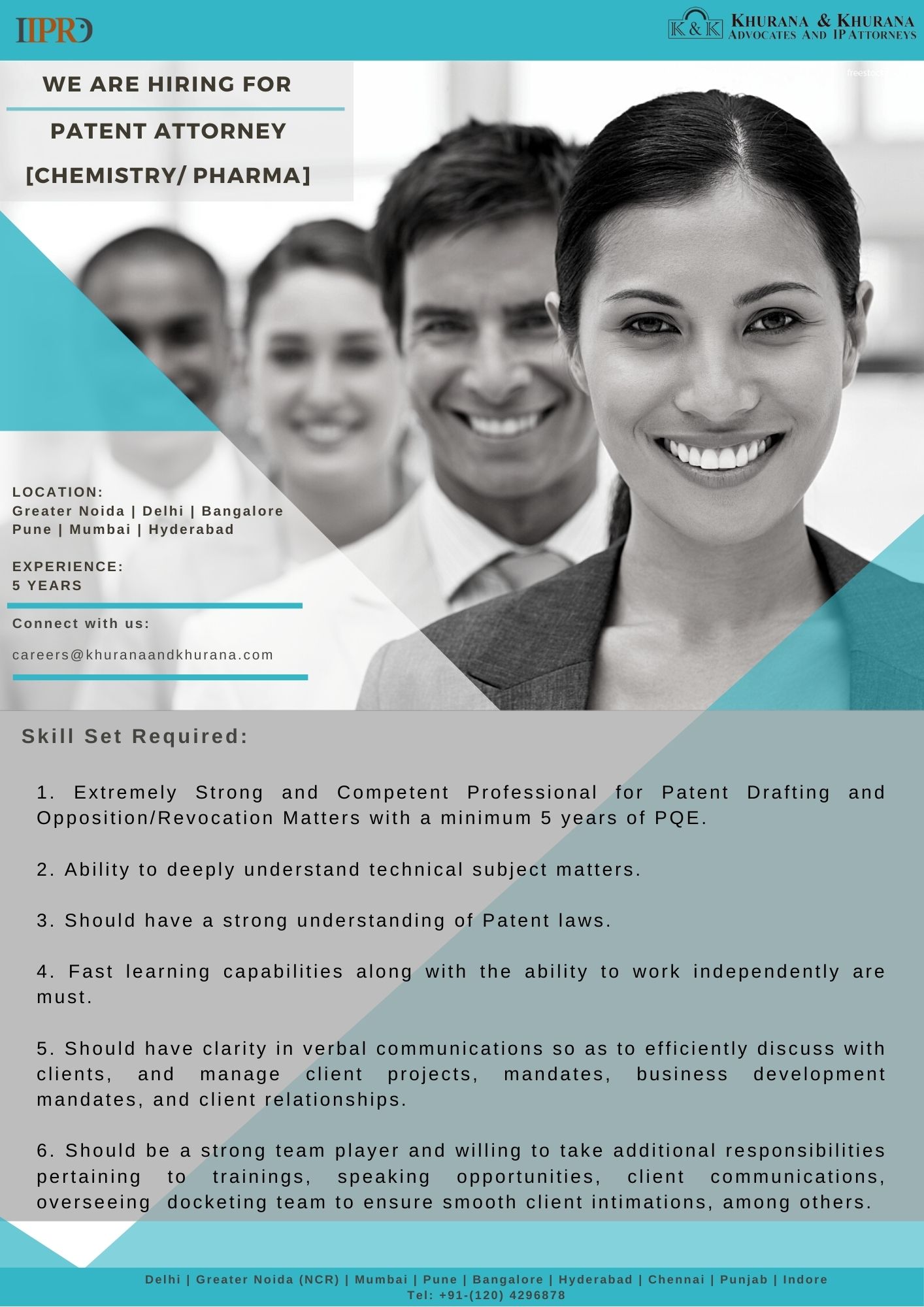 Patent Drafting Professional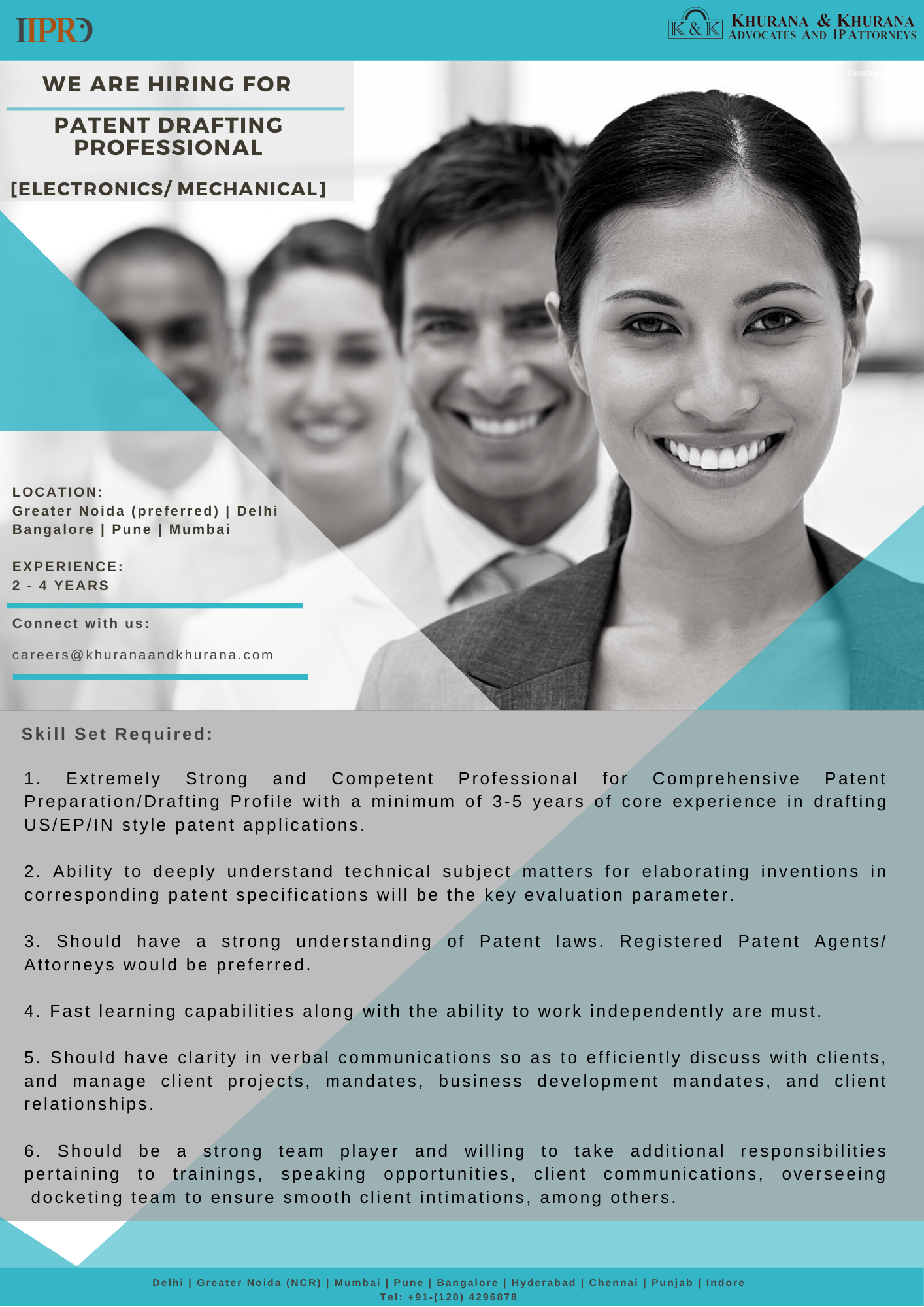 Patent Searching Professional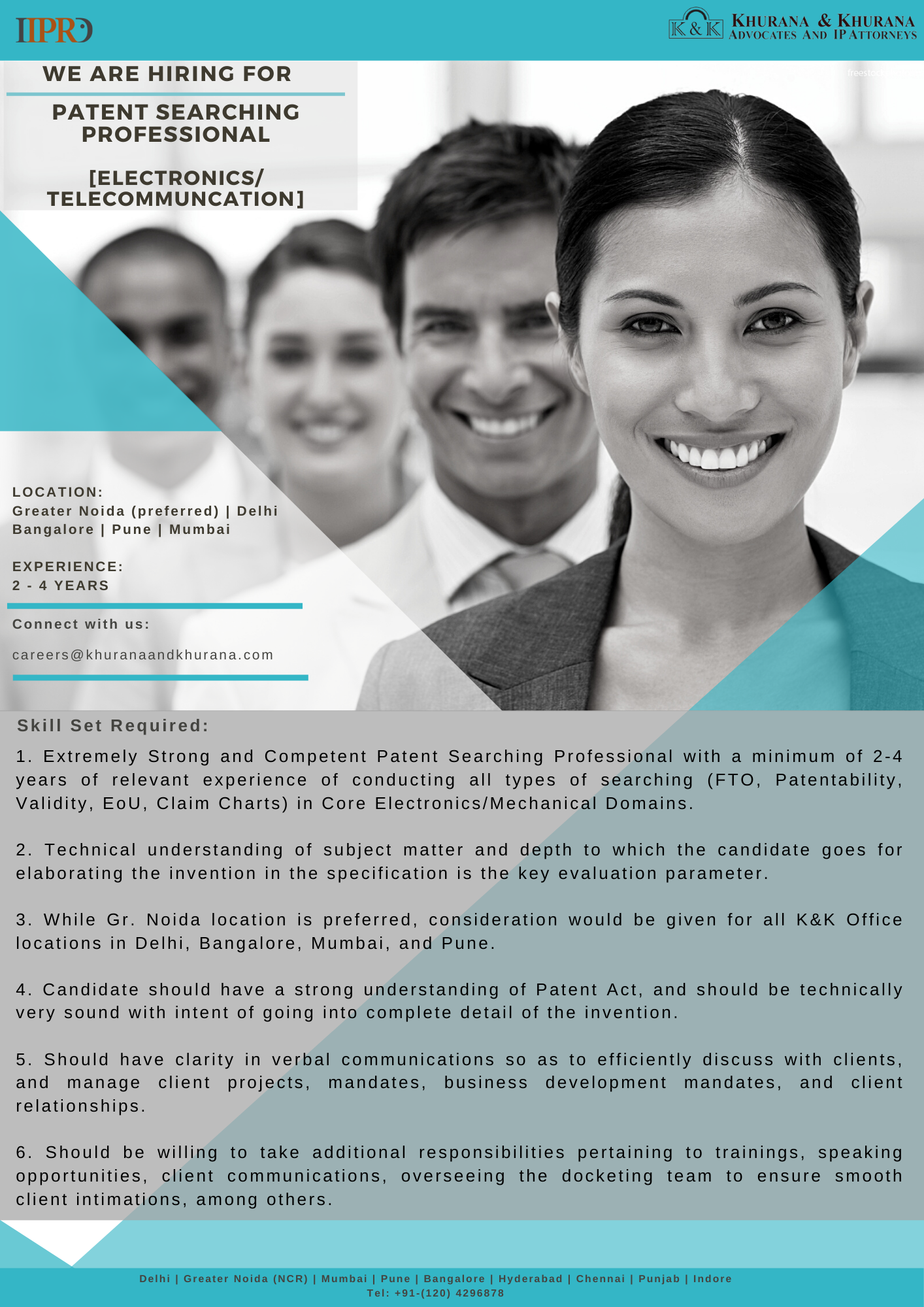 Executive Assistant/ Paralegal/ Secretary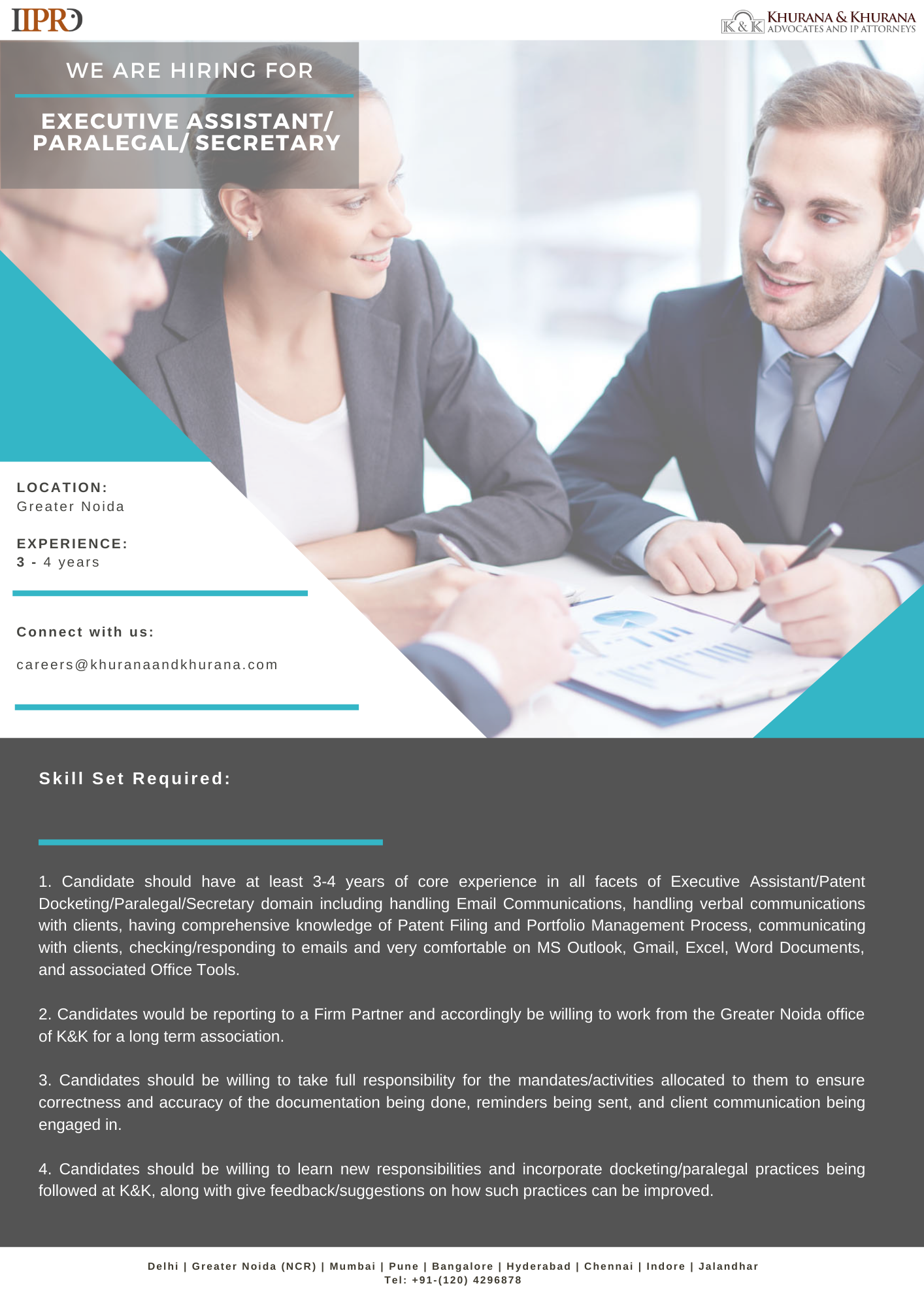 US Based Senior IP Business Development Professional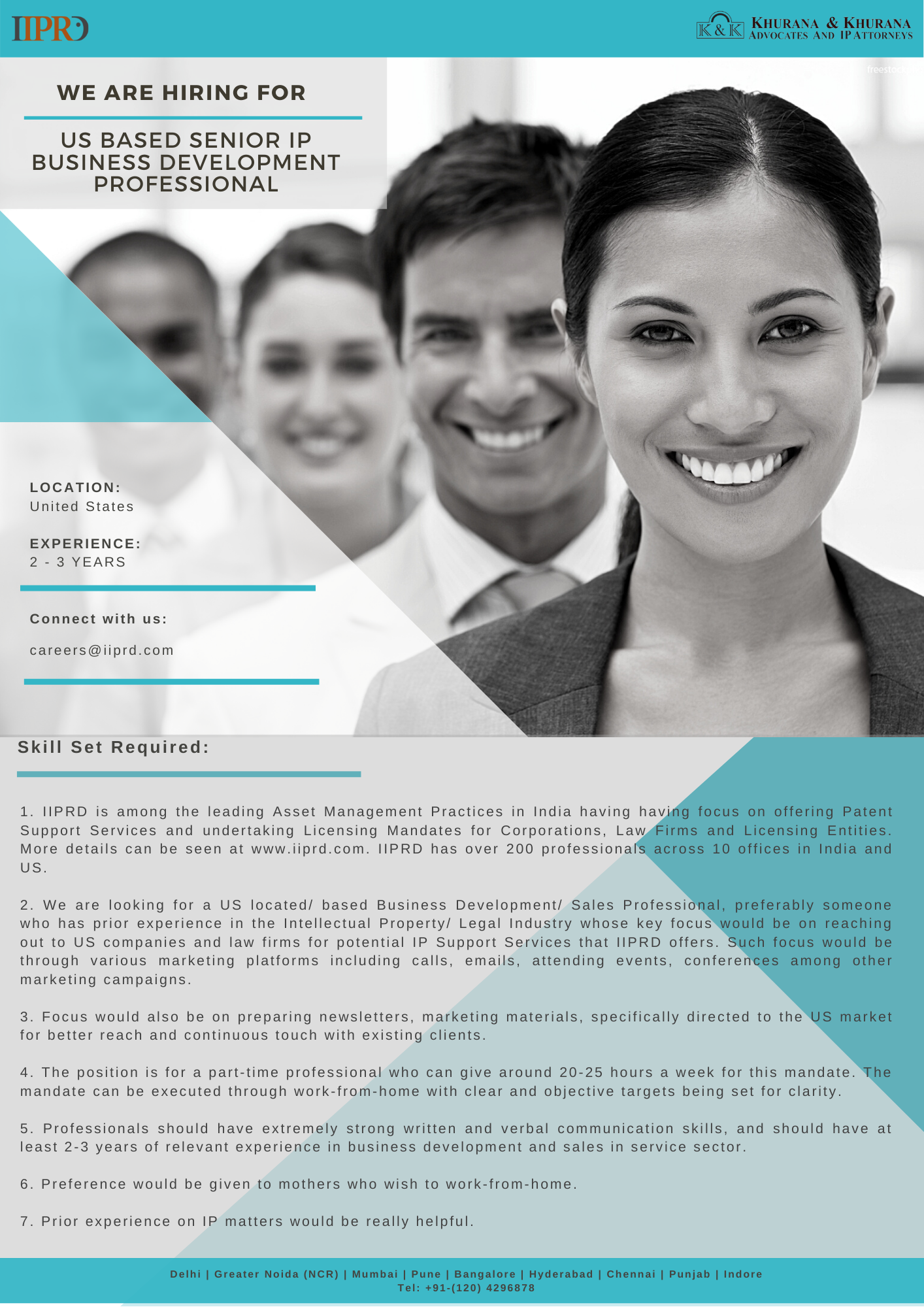 Commercial/ Corporate Attorney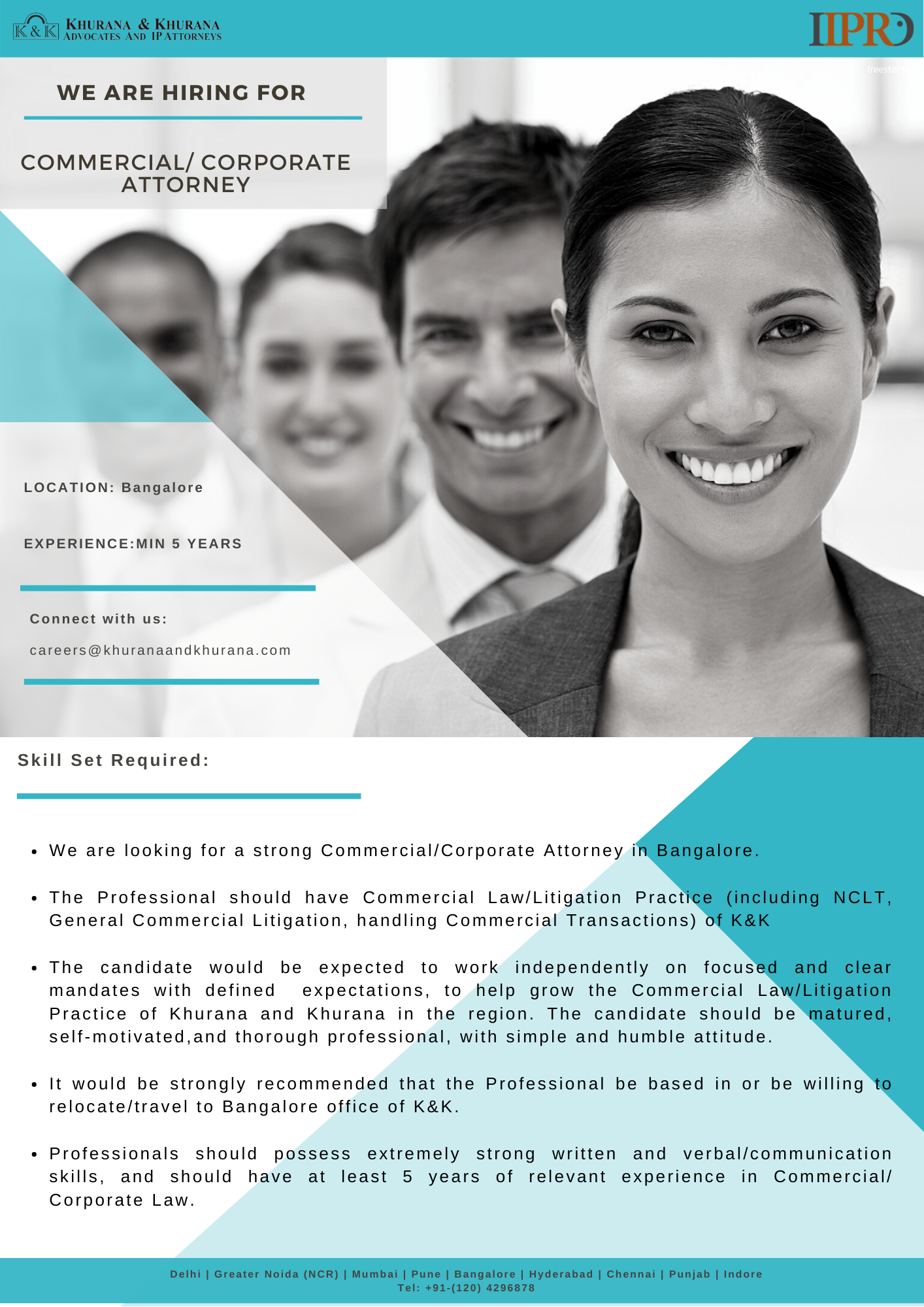 Business Development Specialist- Trademarks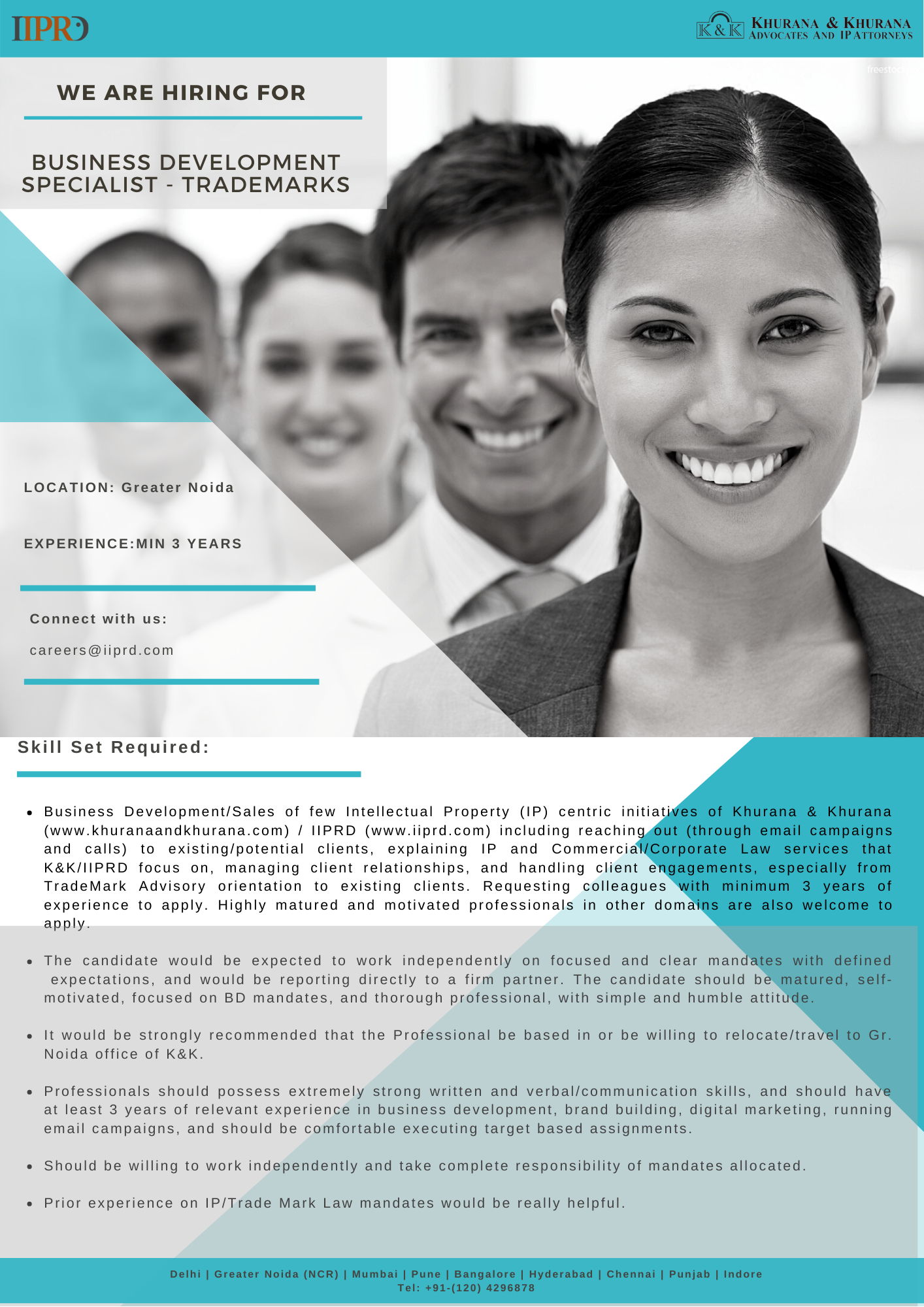 Business Development/ Sales Professional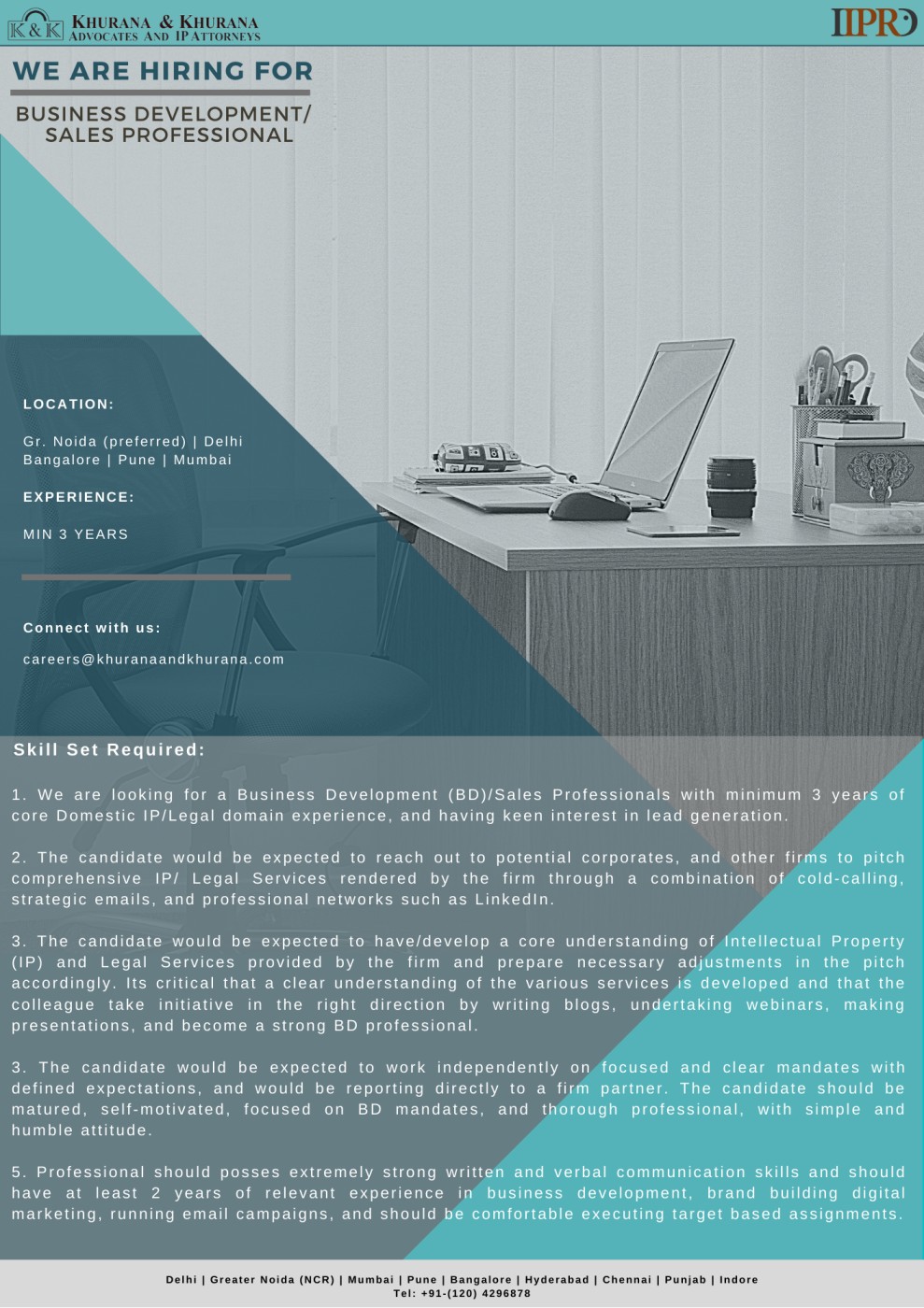 Front-End Software Developer