Patentability Search
At IIPRD, we offer an exhaustive portfolio of Patent Search Services or Patent Analytics Services as mentioned below:
Patentability searches
Patentability searches are conducted to confirm the patentable nature of the invention before patent filing. It is often called a pre-application search since it is recommended for inventors to undergo this step before writing and filing the patent specification. For a patent grant, an invention has to fulfil the three criteria of Novelty, Non-obviousness, and Capability of industrial application. Novelty signifies that an invention shall not be considered new if it is a part of the prior art. The invention should not be obvious and must include some inventive steps.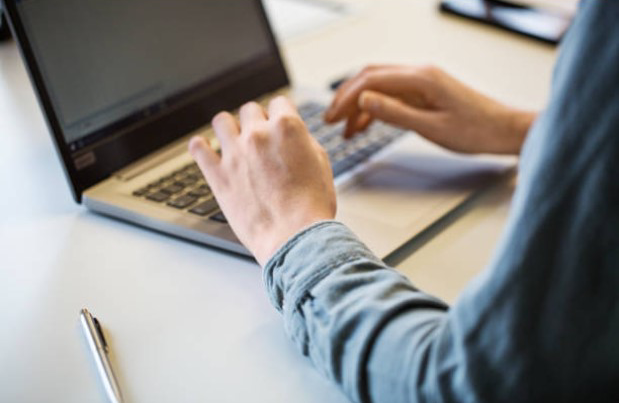 We conduct extensive patentability search analysis to help determine whether the newly conceived invention is patentable over the existing prior art. A patentability search involves searching the prior art, which includes all the published patent applications, issued patents, and all other non-patent literature. Basically, we will map the abovementioned criteria for the client and reveal the documents that disclose the same or similar invention already existing in the public domain.
As per the requirement of the client, the documents pertaining to patent and non-patent literature searches can be English language-oriented or multilingual. We have human expertise with best-in-class technology to find the prior art of any patent application. We conduct searches including PCT Search, USPTO Search (US Patent Search), EPO Search and other regional searches. There are multiple databases through which the search is performed, and the patentability of an invention is discerned. A patentability opinion is then supplied and signed by a registered patent practitioner. With multiple analysts at your service, we provide for the handling of US patent applications, and other applications.
Depending on the market requirement, we provide customized options for patentability search to our clients:
Knock-Out-Search – ( Patentability Search )
A Knock out search is a quick 8-12 hours search to establish the novelty of an invention disclosure. Our patent experts are skilled in conducting highly directed and non-patent literature searches to confirm the novelty of inventive ideas disclosed in the invention disclosure. The motive behind this search is to save or reduce costs and time in assessing the patentability of inventions. We are dedicated to providing a thorough and scrutinized knock out search for the interest and advantage of the client. Once a knock out search is conducted it becomes easier to ascertain the patentability of the invention.
For comprehensibility, as a part of the final deliverable, we share highlighted PDF copies of identified references along with the searcher's comment on each highlighted section
Patentability Search and Prior Art Search
A prolonged search is conducted on invention disclosure to check novelty and inventiveness in view of identified prior art references. Our domain experts spend 28-40 hours on the subject matter to come up with overlapping prior art references and closely related prior art references that might obstruct the grant of a patent on the invention disclosure.
The final search report contains a feature-wise analysis of identified prior art references and a list of major search strategies/keywords/ class codes used for the search. The detailed feature-wise analysis helps understand the protection scope and thus results in a strong claim set.
For ease of understanding the relevancy of identified prior art references, references are categorized as X and Y category references, wherein category X denotes prior art references that disclose novel features of the invention in a single prior art reference and help evaluate the novelty of the invention. On the other hand, category Y contains all prior art references that disclose one or more novel features of the invention and help evaluate the invention's inventive step/non-obviousness.
Invention Analysis – Patentability Search
A service mainly aimed to assist start-ups, first-time inventors, and small business organizations wherein they can assess the patentability of their subject matter as well as evaluate their invention from a commercial standpoint. For an inventor, founder, SME seeking investments upon speculative lines, it becomes vital for them to know the market value of their technology and the chances of acceptance of their proposed solution by the industry. A detailed analysis of invention to understand the commercial and market aspect of the technology under question helps prepare a roadmap for future R&D activities. For comprehensibility, an Invention Analysis report is divided into five different sections:
Section I. Patentability Search
Section II. State-of-the-art analysis
Section III. Competition Assessment
Section IV. Commercial Assessment
Section V. Market Assessment
Section I. Patentability Search – establishes novelty, inventiveness, and industrial application in the subject matter. A detailed feature-wise analysis of identified prior art references along with the list of significant search strategies/keywords/ class codes used for the search.
The detailed feature-wise analysis helps in understanding the scope of protection and thus results in a substantial claim set. Our search is aimed at providing the client with precise and timely prior art searches and exhaustive analysis.
Section II. State-of-the-art analysis – to understand similar inventions that are related to the proposed invention. Everything disclosed to the public, including patents and non-patent literature, falls under the ambit of State of the art analysis. Knowledge of similar patents in the technology space helps in designing the scope of invention and roadmap for the future of their R&D activities.
Graphical insights pertaining to active players in the domain along with key inventors and their approach/ thought process help an organization position itself in the market space and understand the whitespaces in the technology space. Under this, we gather evidence of existing inventions, competing arts, or any other prior arts. An in-depth analysis is performed based on which the ambit of protecting the invention is defined. By doing this, the inventor also ensures the current and ongoing state of affairs in the technology domain.
Section III. Competition Assessment – to understand the approach adopted by other competitors and the effectiveness of the parallel system, we list down the competitor's solution to the problem discussed in the proposed invention. This primarily helps organizations to re-evaluate their invention given available parallel technological solutions and develop a foolproof system overcoming the limitation of available similar solutions. We offer a systematic perusal of information hinged upon competitors' strengths, weaknesses, and future intentions in the market.
Section IV. Commercial Assessment – IIPRD offers extensive global coverage and a broad technological range for your patent commerciality determination needs in this commercial evaluation section. We deliver an unbiased evaluation of your concept and intellectual property status.
We work with your R&D/Legal team to determine your concept's patent strategy and market strength. IIPRD conducts a comprehensive commercial evaluation of the concerned patent from i) Patentability/Freedom to Operate (if not a patentable subject matter) perspective and ii) Commercialization Potential perspective followed by a detailed report showing potential Licensees, SWOT analysis of the technology, main competitive products and comprehensive comparison in addition to that, product/IP level comparison, industry behavior to in-licensing/buy of IP's, among other commercial aspects that can help the Patentee to understand the underlying potential of the technology.
Section V. Market Assessment – IIPRD, through its team of MBA's, Accountants and Technical Subject Matter Experts (TSMEs), provides a unique combination of research analysts who provide comprehensive market and revenue analysis reports on companies/ products about the technology disclosed in the invention disclosure.
Our reports help clients identify key competitors, emerging players/products, markets covered by a particular technology, etc. Revenue analysis reports provide a complete detailed analysis of a company's performance and assist clients in estimating licensing revenue, royalty and more.
Our Approach – ( Patentability Search / Novelty Search )
At IIPRD as a part of our Patent Filing Support Services, we keep ourselves updated on the recent changes in the patent laws of different countries, establishing a more detailed scope of 'Novelty' and 'Non-obviousness', and base our Search Strategies to reflect such changes. We assist our clients by conducting a thorough Patentability Search on various patent and non-patent databases.
We prepare a patentability search report citing all relevant prior art references, followed by providing an opinion on the patentability of the subject matter. We trust in doing things right. Therefore, our searches can help foster innovation and boost business growth. Our motto is to improve the quality of patent searches and analytics while optimizing our clients' digital and industrial intellectual property prosecution services.
Our Services – ( Patentability Search And Prior Art Search )
At IIPRD, we provide different services to our clients, including prosecution support, commercial support, patent search support, analytical support, litigation support, docketing, and paralegal support, We also provide IP valuation, IP training, and auditing services. We practice globalized market standards like the U.S, Canada, Germany, UK, China, Japan, Singapore, Korea, Etc, and provide services strategically, comprehensively, and meticulously.
We also routinely perform specialized prior art searches like Accelerated Exam Searches, Design Searches, Chemical Structure Searches, Biological Sequence Searches, Non-Patent Literature Searches, Product Searches, Technology Investigation, and Opportunity Scouting.
We plan and perform according to the constantly changing dynamics of the world. We tailor our insights and guidance to suit the inventor's requirements. A patent search is a tedious task. Thus, we are committed to providing just the best and nothing else for our clients. Our team offers expertise in IP searches, especially patents.
With an impressive clientele, we aim to achieve premium-quality searches. We have deep experience in high-stakes searches and complex transactions across IP sectors, including our signature strength, patent searching. Our clients recognize our diverse team of analysts as strategic partners with a deep understanding of IP and a commitment to anticipate their needs creatively.