Training For Patent Agent Exam 2023
Crash Course For Cracking Patent Agent Examination (PAE) 2023: By Senior Practicing Professionals Of IIPRD, And Khurana & Khurana, Advocates And IP Attorneys (K&K)
IIPRD along with Khurana & Khurana, Advocates And IP Attorneys (K&K) is conducting a professional training programme in Patent Law Practices and Procedures for candidates appearing for the Patent Agent Examination (PAE) 2023 that is planned to be conducted by the Ministry of Commerce and Industry (Govt. of India) through Patent Offices in May 2023, for obtaining the necessary qualification to practice as a Patent Agent under the Patent Acts and Rules 1970.
"We are happy to share that the Patent Agent Examination Crash Course conducted by IIPRD in 2022 had over high success rate."
The Crash Course would involve an optimal combination of:
Skype/Email/Call interactions with the Faculty on the queries related to the video sessions shared.
Sharing of Recorded Youtube Video sessions presented by senior faculties.
Physical/Hard copies of Course Module on Patent Drafting and Manual of Patent Office Practice and Procedures (MPPP).
Introduction to Patent Agent Examination
Who Is A Patent Agent:
A Patent Agent is a Legal Counsellor who advises its Clients on how to their Intellectual Property (IP), Patents in particular. A Patent Agent may practice either in Private Firms or in Patent Departments of Large Industrial Organizations. A Patent Agent's mandate typically involves Drafting of Patent Specifications, Filing Patent Applications at the Patent Offices, undertaking subsequent correspondences with the Patent Office on the Objections raised; representing the Applicant's at the hearings, Filing Opposition Proceedings Defending an Application against an Opposition, all being of a highly technical nature.
For the purpose of maintaining a high standard of Efficiency and Professional Integrity, the Patent Act, 1970 has prescribed certain qualifications for persons practicing as Patent Attorneys and provided for their registration. Only such professionals who satisfy such qualifications and are registered under the Patent Act are allowed to practice as Patent Attorneys in India.
Eligibility:
A person shall be eligible of giving Patent Agent Exam if he fulfills the following conditions:
He/she is a citizen of India
He/she has completed the age of 21 years
He/she has obtained a degree in science, engineering or technology from any university in the territory of India or elsewhere (should be a graduate from a science or technical)
Typical Exam Syllabus:
The qualifying examination shall consist of the following papers and marks:
| | |
| --- | --- |
| Paper I (100 marks): | Patent Act and Rules: (Two Hours) Objective type; Multiple Choice Questions having one and/or more than one options correct. |
| Paper II (100 marks): | Drafting and Interpretation of Patent Specification and other documents: (Three Hours) Descriptive. |
| Viva-Voce (50 marks): | Schedule for Viva-Voce examination will be announced after the completion of written examination. Only those candidates who have scored a minimum of 50% marks in each paper will be allowed to appear for Viva-Voce. list for same would be provided. |
* A candidate shall be required to secure a minimum of fifty marks in each of Paper-I and Paper-II and shall be declared to have passed the examination only if he obtains an aggregate of sixty per cent of the total marks.
Modus-Operandi of Conducting the Crash Course for Preparation for PAE
On demand of Practitioners and Stakeholders in the Indian IP Industry, IIPRD and Khurana & Khurana are delighted to announce an impactful and practical Studies based Crash Course for Cracking the Patent Agent Examination 2023.
Exemplary highlights of the course are as followed:
The proposed PAE crash course is a 2 months programme. The sessions would be taken by thorough and practicing professionals of K&K who have, on an average, over 15 years of relevant experience in Patent Drafting, Patent Prosecution and Litigation. The recorded video would be shared through a secured account (requires logging on to Youtube.com) created for the participants. Each video session would remain the Copyright of IIPRD and hence unauthorized access is strictly prohibited.
The fee for the complete PAE crash course is INR 10000 per participant. Fees for the course can be paid through bank transfer or through a cheque/DD that can be issued in favor of IIPRD.
Session-Wise Breakup of Crash Course:
Session Schedule

Coverage

Session 1:

Section 1 – Section 21 of the Indian Patent Act, 1970 (and corresponding Rules and Forms) with specific focus on Definitions, Criteria of Patentability, Non Patentable Subject Matters, Types of Applications, and Powers of Controllers.

Session 2:

Section 25 – Section 66 of the Indian Patent Act, 1970 with specific focus on the Oppositions, Anticipation, Provisions of Secrecy, Revocations, Patent of Addition, and Restoration of Patents.

Session 3:

Section 67 – Section 115 of the Indian Patent Act, 1970 with specific focus on Patent Assignments, Compulsory Licensing, Power of Central Government, and Infringement Proceedings

Session 4:

Section 116 – Section 162 of the Indian Patent Act, 1970 with specific focus on Convention/PCT Applications, Functions of Appellate Board and other Provisions. Amendment Rules 2016 with emphasis on important revisions to examination and Hearing procedures; provisions for start-ups and fees.

Session 5:

Comprehensive Claims and Specifications Drafting training with emphasis on identification of novelty and inventive step from the disclosure and drafting of claims. Common mistakes to be avoided during drafting. Dos and don't for drafting different parts of the specification viz. title, abstract, examples, etc. with applicable rules.

Session 6:

Hands-on exercises for Claims and Specifications Drafting with emphasis on standard practices for drafting patent applications pertaining to engineering domain and life sciences domain. Specific tips in view of common objections raised in FER (approach of Indian patent office towards the patent application drafting practices).
Amendment of Application and Specifications. Drafting of Patents of Addition and Divisional Application.

Session 7:

Training by practicing Attorneys and Agents: Important laws and implication thereof on interpretation of various Sections of the Patents Act, 1970. Advising clients with respect to patenting of inventions of different domains, implications of assignment and various types of licensing, infringement related issues, filing of patent application in India and PCT with detailed procedures and many other aspects with dedicated Q&A session.

April 2023:

Mock Exam 1

April 2023:

Mock Exam 2

April 2023:

Tips for Viva and General Discussion
Faculties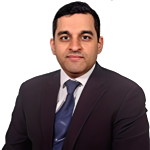 Tarun Khurana IN/PA-1325 (Delhi)
He has over 16 years of experience in a broad range of Intellectual Property subject matters. Tarun has executed numerous assignments related to exercises of Patent Portfolio Creation, Protection, Valuation and…..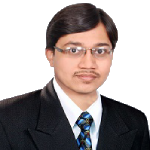 Tapan Shah IN/PA-2553 (Delhi)
With ~8 years of experience in providing specialized services in patents and related intellectual property rights, Tapan holds expertise in the technical domains of Organic Chemistry, Medicinal Chemistry, Pharmaceuticals, ……
Exemplary Institutes where Our Faculties have Delivered IP Sessions:
Amity Innovation Facilitation Centre- Amity University
Brigade Reap Accelerator
Central Institute of Fisheries Education, Mumbai
Chitkara University
Dr. D.Y. Patil College of Engineering (DYPIE)
GH Raisoni College of Engineering, Nagpur
Government Polytechnic, Goa
GS Medical College
Gujrat University, Ahmedabad
IIPS- Narsee Monjee Institute of Management Studies
IIT-Rorkee
IIT-Gandhinagar
IIT-Guwahati
IIT-Hyderabad
Indian Institute of Science (IISc), Bangalore
Institute of Chemical Technology, Mumbai
Jaipur University
Kalinga Institute of Industrial Technology (KIIT) , Bhubaneswar
KIIT, Bhubaneswar
Manipal University
MSME Development Institute (Govt. of India), Mumbai
Nagpur University
RIIDL (Research Innovation Incubation Designs Lab)
S K Somaiya Degree College of Arts, Science And Commerce
Sardar Patel Institute of Technology, Mumbai
Shree HN Shukla Institute of Pharmaceutical Education and Research, Rajkot
Sri Jayachamarajendra College of Engineering, Mysore
Thakur College of Engineering, Mumbai
Tripura University
Visvesvaraya National Institute of Technology
VIT
YMCA University of Science & Technology – Department of Electronics and Information Technology (DeitY)
FAQs
1) Will there be any Study Material provided?
A:The course pedagogy would rely primarily on the Bare Act along with the Manual of Patent Office Practice and Procedure, and would be supplemented by numerous studies and -life issues handles by practicing Patent Agents so as to give conceptual clarity and not only theoretical knowledge.
2) What if I miss a session in between the course duration?
A: Each session of the course (coverage of which is given below) would be video-recorded and in a participant is not able to attend a particular class, the recorded video can be shared through a secured account created for the participant and accessible only to the participant. Each video session is and would remain the Copyright of IIPRD and hence would not be for any kind of distribution or use other than the mentioned purpose.
3) Is the course Fee refundable?
A: No, the Fee once paid is not refundable.