Loui Vuitton : In Charge Of 18,000 Intellectual Property Rights
Louis Vuitton Malletier is a French fashion house and one of the most recognisable luxury goods brands in the world. It was awarded the world's most valuable luxury brand for six consecutive years (2006-2012), topping even Chanel, Gucci, and Dior. Louis Vuitton began the company in 1854 as a luggage manufacturer, but it was his son who developed the brand's renowned monogram, the interlocking L and V in a floral pattern, in 1896. The monogram was designed to help them brand their firm and prevent copycats from trespassing on their turf. After 12 decades, it has become one of the most identifiable marks on the planet!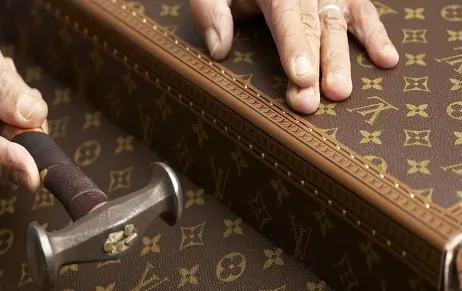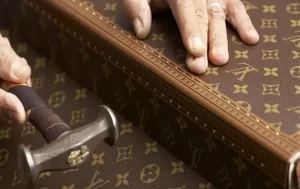 IP PROTECTION LOUI VUITTON PRODUCTS HAVE
Fashion and luxury goods manufacturing requires a great deal of imagination, from the designs of the garments to the patterns, shapes, logos, symbols, and names associated with them. Louis Vuitton has obtained several sorts of legal protection for its work in order to secure these prevalent mental inventions in the fashion industry.
Design Rights: By registering their product designs, they can prevent third parties from copying the original and new, aesthetic, or ornamental components of their creations. A 3D element, such as the shape of a shoe, or a 2D feature, such as a pattern or material print, can be used in the design.
Copyright: France, the brand's home country, allows for copyright protection for footwear and fashion items. Fashion shows, as well as the textiles used in high-end gowns, can be protected as works of 'artistic workmanship.'
Trademark: This refers to the brand's name, emblems, and symbols that are used on premium goods to help differentiate Louis Vuitton products from those of other companies.
Patent: The company holds numerous patents for its products and processes, including one for creating a packing mechanism for their product, another for inventing a wheeled luggage with a retractable rod, and so on.
LOUI VUITTON STRATEGY TO PROTECT THEIR IP
IP rights are legal tools that a company can use to protect its innovation and creativity. It allows them to keep a competitive edge over other businesses while also safeguarding their image in the fashion sector. According to Louis Vuitton's website, its intellectual property department oversees more than 18,000 IP rights around the world with the support of a specialised team of 250 lawyers and law enforcement officials. These statistics may appear to be unusually huge at first glance. However, when considering the brand's long history and reputation, the number of products in circulation around the world, and the number of registered and unregistered intellectual property assets relating to the products, the brand's intense focus on intellectual property protection makes a lot more sense. Their IP legal department is headquartered in Paris, with regional offices in Dubai, New York, Tokyo, Hong Kong, Seoul, Athens, and Istanbul.\
For preserving its intellectual property assets, the brand employs both a "shield" and a "sword" strategy.
Sword strategy: The brand uses its intellectual properties as "weapons," attacking anyone who tries to copy or infringe on their protected assets in any way.
Shield strategy: Registering all works and establishing a large IP portfolio function as a "shield" against competitors' possible copying of their designs, allowing the brand to keep its market dominance.
MULTIPLE IP REGISTRATION AND THEIR PROTECTION
Many readers may believe that all of these design registrations are superfluous. There are so many businesses that have been around for decades that they don't need 18,000 IP addresses! However, the brand has benefited from these different protection tactics on several occasions. For example, Louis Vuitton sued i-Fe clothing Inc. and others in 2017 for selling counterfeit goods that infringed on their brand. Rather than just claiming infringement of the famous Toile Monogram Design, it was discovered that they had 9 other trademark registrations that used elements of it.
As a result of the brand's different IP registration strategy, it was able to file nine separate trademark infringement, counterfeiting, and dilution allegations. The defendants were found guilty of all counts of infringement, which resulted in a higher monetary award for Louis Vuitton! This method also aids the brand in finding perpetrators who alter the Toile Monogram Design in minor ways.
ZERO TOLERANCE AGAINST COUNTERFEITING
Louis Vuitton is one of the most counterfeited brands in the fashion world due to its prestige and reputation as a luxury brand. According to statistics, Louis Vuitton counterfeits accounted for 18% of all counterfeit items seized in the European Union in 2004! To combat counterfeiting, the corporation employs a staff of investigators and lawyers and devotes over half of its communication budget to the cause. The company claims to value the innovation that goes into the creation of its products and has a zero-tolerance attitude for counterfeiting.
They also believe that counterfeiting is more than just selling a knockoff bag to visitors in another. country; the implications are far-reaching and could jeopardise the brand's longevity.
STEPS TAKEN BY LOUI VUITTON AGAINST COUNTERFEITING
1.Disregard for the talents, talent, and ingenuity of all the artists and craftsmen who have contributed to the company's enormous success.
Undermining the knowledge and investments that went into developing the products and the company
Infringement and "robbery" of all intellectual property rights that have been registered
Customers may be misled by low-quality counterfeit items, resulting in a negative impact on the brand's reputation.
The sale of counterfeit goods may be used to fund unlawful or immoral actions, as the actors behind counterfeiting are already involved in illicit operations.
Counterfeit goods are frequently made under hazardous working conditions, in violation of labour rules.
There may also be cases of underage and forced labour under unregulated working circumstances, which could be a human rights violation. As a result, the "cheap" bags conceal a hefty price paid by the community.
Their fight against counterfeiting dates back to 1896, when Georges Vuitton devised the unique and unmistakable monogram design to prevent imitators from taking advantage of the brand's popularity. Fast forward to recent years, and the corporation was claimed to have begun over 38,000 anti-counterfeiting processes in 2017! These efforts comprised civil, criminal, and customs actions, and they proved to be effective in dismantling some criminal networks while also providing much-needed relief to the workers who worked for them.
CONTRIBUTORY LIABILITY PRINCIPLE
Louis Vuitton pioneered the application of the "contributory culpability theory" in light of the above damage that counterfeiting can have on society as a whole. The goal of this initiative, which began in 2003, was to target all "counterfeiting middlemen" who provided services to underground counterfeiting networks. This covered, among other things, courier businesses, landlords of counterfeiting locations, and payment facilities. The initiative was very successful, and it was able to remove specific counterfeiting hotspots, such as New York Canal Street.
THE RATIONAL TO INTRODUCE CONTRIBUTORY LIABILITY PRINCIPLE
The sale of counterfeit goods indirectly funds criminal operations at the expense of the brand's customers, causing harm to the community as a whole.
All unwittingly involved actors in the process must perform their business activities with proper diligence and share obligations along the value chain.
The brand believes that in both the virtual and offline worlds, responsibilities and possibilities should be shared, and that every actor owes a duty of care to safeguard his clients from fraud or misleading tactics.
DISCLAIMER ON THEIR WEBSITE
According to Louis Vuitton's official website, their original products are only available through two channels:
The Louis Vuitton boutiques, which are owned and staffed by LV and are located all over the world.
The official website's e-commerce area.
Purchasing goods outside of these two channels is at the buyer's own risk, and the company does not guarantee the quality or authenticity of these items. This provision protects the brand's name from being tainted by phoney goods by shifting responsibility to the consumer, in line with the age-old idea of "Let the buyer beware."
REGISTRATION OF DOMAIN AND COMBATING THE CYBER SQUAT
Regardless of the preventative measures in place, criminals will always find a way to cause harm, whether offline or online. Despite the fact that Louis Vuitton has registered its official website domain, many unscrupulous individuals have purchased domain names containing the brand trademark, such as uslouisvuitton.co, louisvuittonbag.site, and louissvuittonprices.com, which are deceptively similar to the original name and could lead to customer confusion. Other website titles, like as replicalouisvuitton.com, 2013cheaplouisvuittons.com, buycheaplvbagsonline.com, replicabolsalouisvuitton.com, cheapluxurylouisvuitton.com, and others, plainly imply that they are selling counterfeits.
The brand keeps track of any new websites that appear and takes legal action against the domain name owners for trademark infringement and cybersquatting. The Internet section of the brand's IP department is in charge of tracking these websites. In 2013, the brand filed a cybersquatting complaint against 98 of these domain names. In 2017, the FTC reported and shut down over 6000 litigious websites, as well as nearly 12,000 online auctions.
TERMS MENTION IN THEIR WEBSITE FOR THE USAGE
The intellectual property contained in the website pages is also protected by the terms and conditions of their official website. The terms state unequivocally that the website pages and all content on them (including text, graphics, photos, artwork, software, codes, formats, devices, links, and files linked to it) are protected by intellectual property rights such as copyright and trademarks, and that Louis Vuitton is either the owner or licensee of that content. The material on the website can only be used for personal and private purposes, not for commercial gain. As a result, the drawings on the brand's website, as well as the descriptions of the outfits, the website's design, and other related components, are all protected by intellectual property rights, preventing competitors from exploiting the content. Acceptance of these terms and conditions is also by default, since anyone who visits the website is believed to have unconditionally accepted the terms and conditions. The only way to avoid being bound by the terms is to not use the website at all.
LEGAL STEPS TAKEN BY LOUI VUITTON
The brand's most crucial strategy for defending its intellectual property is to be exceedingly watchful in monitoring any unlawful utilisation and taking swift legal action against it. The firm has a reputation for filing an unusually large number of cases, even against people and businesses in unrelated industries! The following are a some of their more interesting and contentious judicial battles:
Britney Spears is a pop star from the United States.
Even musicians and artists are not exempt from the brand's wrath; Britney Spears was previously sued for counterfeiting! The music video for the song "Do something" features a pink Hummer with a design that resembles Louis Vuitton's "Cherry Blossom" design and insignia, according to Louis Vuitton. Britney was found not guilty, but MTV online and Sony BMG were fined and ordered to remove the video from circulation.
Haute Diggity Dog, a pet products firm based in Nevada, has launched a new line of spoof items dubbed "Chewy Vuitton." The Louis Vuitton executives were not pleased, and they filed a lawsuit for copyright infringement and trademark dilution. They went on to pursue legal action against fashion labels such as "Sniffany & Co" and "Chewnel." The US court of appeals, on the other hand, determined that the Chewy Vuitton product line was distinct from LV items and thus constituted a successful parody. As a result, there was no infringement of intellectual property.
In South Korea, there was a fried chicken restaurant called "Louis Dak." In a trademark struggle with the brand, the court determined that the restaurant's name was too similar to LV's designs, and that the restaurant's emblem was likewise too similar to LV's designs. The restaurant's proprietor changed the name to "Louisvui Tondak" right away, and was slapped with a notice for failing to comply with the court's ruling. As a general rule, it's advisable to stay on the safe side and avoid imitating a well-known company's identity.
CONCLUSION
To build a brand, especially an internationally famous luxury brand like Louis Vuitton, it requires a lot more than simply money. One of the most important things a company can do to develop a strong brand image is to promote the brand's distinctive and distinct traits while also preventing its image from being tarnished by cheap knockoffs. While most companies focus solely on trademark registration and possibly design rights, Louis Vuitton has gone to great lengths to safeguard its legacy. Design rights, trademarks, patents, and copyright are among the more than 18,000 registered intellectual property rights. It also has a global IP department with 250 legal professionals to ensure that these rights are strictly enforced.
We can conclude from the preceding discussion that the corporation protects its IP assets using both a shield (defending against exploitation by registering works) and a sword (attacking other entities that infringe these rights) strategy. Its zero-tolerance stance for counterfeiting shows the company's respect for its artists' and employees' creativity. The corporation is involved in a number of lawsuits, including ones against actors from adjacent industries such as restaurants and barbershops who try to copy their trademarked designs! The enthusiasm with which they defend their IP assets is impressive, and other industry leaders might learn from the brand in terms of how to take proactive steps to protect their brand name.
Author: Arundhati Singh – an intern at Khurana & Khurana, Advocates and IP Attorney., in case of any queries please contact/write back to us via email [email protected].