The Need of IP Audit In Successful Management Of IPR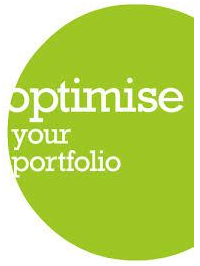 image from : http://www.ip-pragmatics.com/intellectual-property-audit
"If you don't measure it, you can't manage it"
An organization needs to substantially maintain its Intellectual Properties such as maintaining a record of IP filings, prosecution, and maintenance and protection of such IP by taking affirmative action against infringement of an IP in multiple jurisdictions which requires dedicated time, money and manpower. This kind of well-maintained and well updated inventory of all IP assets helps the organization in making an informed decision for its future planning. Thus, once IP assets are inventoried and all existing IP procedures are documented, the future plans for growth and gains can be aligned in accordance of the business policies and help them to plan a long term goal oriented business strategy. Identification of all the IP assets is also a pre-requisite to get finance and a good IP audit works towards preparing a proposal for obtaining finances, improving loan rates and increasing share prices.[1]
One may be inquisitive to understand the meaning of IP Asset since in today's world IP Assets are the biggest value drivers in an organization. Hence, IP asset management can be defined as "Things of value that are not tangible but can be measured and managed and to which a value may be attached".[2] On the other hand, IP audit can be defined as a systematic review of all IP assets owned, used or required by a business in order to uncover under-utilized IP assets, to identify any threats to an organization and to enable business planners to devise informed strategies that will maintain and improve the organizations' market position.
To be precise, IP audit helps the organization to do a SWOT analysis – a study that determines the
Strengths;
Weaknesses of the organization;
Opportunities in the marketplace, and using the opportunities through research and development and vice versa and the last aspect of the study deals with and;
Threats that are perceived from the market, from competition and from within the organization. However, in order to get this information regarding the organization, IP audit must be conducted regularly. IP audit helps to make and update the inventory of the IP assets, and to analyze:

How the IP assets are used or unused?
If the IP assets are owned by the company or by others?
If the IP assets infringe the rights of others or are rather infringed by others?
What actions are required to be taken with respect to each IP asset, or a portfolio of such assets, to serve the relevant business goals of the company?
Types of IP Audit
1. General Purpose IP Audit
General IP audit is done in order to maintain and control the IP assets. It, thus, ensures the health and well being of IP assets. This type of IP audit also helps in reviewing the statutory requirements for maintaining patent and trademark applications.
A general or broad IP audit is done in the following contexts:
Before establishing a new company it is always important for a start ‐up Company to be aware of intangible assets it owns or needs to protect.
When a business is considering implementations of new policies, standards, or procedures relating to IP.
When a business is considering implementing a new marketing approach or direction, or is planning a major reorganization of the company.
When a new person becomes responsible for IP management.
Once a comprehensive IP audit has been undertaken, a smaller effort and expense is needed at regular intervals, such as on an annual basis, so that IP assets are reviewed and appropriate decisions taken, depending on the current and emerging needs of a company.
2. Event Driven IP Audit
Event driven IP Audit is generally much narrower in scope than a broad or general purpose IP audit. Further, the nature and scope of such an audit is determined by the event in question, and the time and resources available for the same. It is also called IP Due Diligence, when it is done to assess the value and risk of all or a part of a target company's IP assets. It is conducted by a third party before an IP portfolio is bought or invested in. and provides information that may affect key elements of a proposed transaction. Few events which require the preparation of IP due diligence:
Merger & Acquisition or Joint Venture:
Financial transactions:
IP licensing:
Launching a new product or service:
3. Limited Purpose Focused Audit
A limited purpose audit is typically much narrower in scope than the other two types and is performed under much constrained time schedules. These audits tend to be situational in nature. They are typically used to justify a certain legal position or the valuation of a particular IP. It is majorly done in the following cases:
Foreign IP Filings: Before a company takes up an aggressive program of filing IP applications in other countries, that is, before entering a new market abroad (by way of, say, exporting, or expanding overseas through off‐shoring/outsourcing some of its activities, or by licensing, franchising or merchandising) an IP audit helps to sensitize the company to market‐specific IP laws, rules, customs and practices affecting IP rights.
Significant changes in IP law and practice: Where there is a significant change or development in IP case law or statutory law in a relevant market it may necessitate review of existing products for possible infringement of the IP rights of others.
Personnel turnover:Before a major personnel turnover of in‐house research and development or marketing, especially if it involves disgruntled employees, an IP audit should be done to secure the status of a company's IP assets.
Clean room procedures:The clean room procedure seeks to avoid infringement by ensuring that there is no "access" to copyrighted material of unrelated parties during software development project. Thus, an audit might be necessary to institute, or to review the adequacy of, clean room procedures used in the development of software products so as to reduce the risk of infringing third party copyright.
Preparing for litigation: When considering or facing litigation, a company is required to show non‐infringement and no access to the work, complete or confirm the chain of title of the underlying IP rights or otherwise complete the documentation of the relevant IP rights.
Conclusion
An IP audit provides information on the nature and strength of the intangible assets by studying the IPR associated with those assets. An IP audit can be a relatively simple exercise that can have a meaningful role in avoiding various circumstances – violation of others' rights, protecting one's IP/IPR, minimizing the risk of thirty party IP violation, clarifying IP ownership issues, etc. It also serves as a guiding tool for maintenance, management and safeguarding of IP rights. As companies understand the value of their intangible assets and rights associated thereto, the importance of IP is bound to grow. As a result the role of IP audit and valuation has a long way to go. Professionals will surely hone their skills in order to conduct meaningful and an effective audit and valuation which will further help companies in safeguarding against appalling future surprises.
Author: Pratistha Sinha, Associate at Khurana & Khurana, Advocates and IP Attorneys. In case of any queries please contact/write back to us at [email protected]
References:
[1] Ahuja V. K, Law relating to Intellectual Property Rights, 2nd Edition, Lexis Nexis, (2013).
[2] Pierre El Khoury; Implementation of the National Intellectual Property Strategy and Intellectual Property Rights Protection for Small and Medium-Sized Enterprises (SMEs) : conducting an IP Audit and Managing IP Assets; nov'2013:
http://www.wipo.int/edocs/mdocs/sme/en/wipo_smes_bik_13/wipo_smes_bik_13_m_pierre_el_khoury.pdf