Understanding Ip Waiver: A Failure Or Success?
Introduction
The outbreak of Covid-19 has led to the transition of the world's legal institutions at a frightening speed. Normal human contact has been replaced with intra-family communication and technological assets like zoom, Skype etc. COVID-19 is a public health concern that is the first thing that needs to be addressed. There is a wider impact of the crisis on every stratum of society. Policies and legal actions developed by states to control the spread of COVID-19 also have unwelcome consequences and affect many human rights, including health care accessibility in the unprecedented. [1] [Image Source: Istock]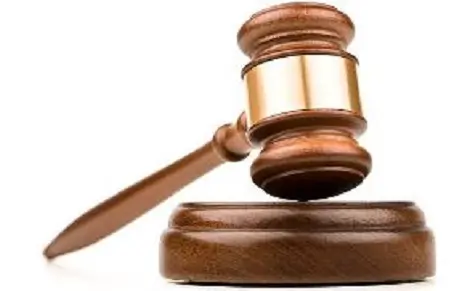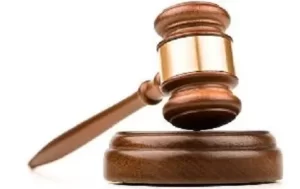 The question of access to health care is intrigued with the aspect of whether the healthcare system in a country is universal or not. Here, universality means that all the resources should be at hand to all as a matter of right and not limited to one individual. The WHO goal of 'health care for all' and one of the five essential principle of the National Economic Research Associates (NERA) is also antecedent to the accessibility of affordable health care to all. Many significant intellectual property rights subject matter is the motion to the pandemic.[2] The medical products (protection equipment, drugs and vaccines protected by patents) technologies, and labelling helps in regulating the pandemic but then there comes the question as if IP is treated as a solution, when can it be the barrier? Intellectual property rights, along with access to medicines, are extremely controversial. IP gives out the advancement of technology and innovation, but then these rights are also granted as monopoly rights which can raise the prices of medicines and other health equipment.[3]
IP, Pandemic And Global Outlook
Public Health Emergency was announced by WHO in January, 2020. The countries were looking at how to cope up with the pandemic and passed domestic legislations. As the pandemic was raging, the demand was outweighing the supply. The medicines, medical infrastructure, affordability of the proper health care were a great concern for all the countries.  There was also a need for proper immunization of people, and preparing people to be vaccinated was a hefty task.[4] The core aspect of it was also that we need more and more medicines and if medicines are locked through IP barriers, the access of proper health care and right to health was also in question. Many countries were interested in patent pooling yet some countries/manufacturing companies were not in favor in patent pooling. So, the least developed countries struggled to get proper vaccines and medicines till now. In this situation, India and South Africa put forward a proposal of waiver of certain provisions in the TRIPS Agreement in the World Trade Organization and it was also backed by more than hundred countries with several international organizations support. The main aim of this proposal was that the IP barriers should be limited at least for the least developing countries. The first communication in October, 2020 led to waiver from certain provisions such as section 1, 4, 5, 7 for prevention, containment and treatment of Covid-19.[5] It was stated that there shall not be any prejudice to the developed countries but the waiver was duration was taken as 'x' years. The revised decision waived the above section in relation to health products and technologies including diagnostic, therapeutics, vaccines, medical devices, PPE Kits and other means of manufacture for prevention and treatment of the pandemic and also the duration was limited to 3 years. Recently, in the 12th Ministerial conference in June 2022, all IP rights were limited by authorizing the subject matter of the patent use.
More than 20 months, the decision is more a clarification for the public health emergency safeguards for duration of approx. of five years. However, it can be said that it is too little, too late measure by the WTO. When the pandemic was raging, the negotiations were kept too long and when there was a need to prevent the countries from the first and second wave of pandemic nothing much was done by the TRIPS Council.  Article 8 of the TRIPS states that the members of the WTO, 'may in formulating or amending, adopt measures to protect public health'. Similarly, article 7 provides for the objectives for the protection of Intellectual property in view to social and economic welfare, but both these articles were not observed in conscience at the time of pandemic. [6]
Conclusion
There is a continuing debate over the rights of Intellectual property and balancing the interests of public and private needs. The developed countries are advantageous to be the primary source of Intellectual property rights. The WTO waiver sheds light that there is a tussle between the developed countries trying to hold the IP rights and the developing, least developing countries restricting them. There was no proper solution to increase affordability and access to medical infrastructure during pandemic. It does not waive all the IP on essential covid-19 medical tools nor applies to all counties. The decision has a negative impact for the future global health emergency. There is a need to find a way to the accessibility and affordability challenge other than the passing of waiver in the room when the world is suffering. The national legislation and government measures could be a solution to fix the situation.[7]
Author: Pankhudi Tripathi, in case of any queries please contact/write back to us via email to [email protected] or at IIPRD.
[1] LawBhoomi, A Global Call To Waive Off Patent Over COVID Vaccines: A Comprehensive Analysis On Challenges And Remedies, LawBhoomi (2022),
[2] I.R. Mešević, Access to covid-19 vaccine: Patents vs. People?, 21 International and Comparative Law Review 43 (2021).
[3] A patent waiver on COVID vaccines is right and fair, 593 Nature 478 (2021).
[4] Access To Medical Resources During Covid-19 And The Intellectual Property Rights Regime – Patent – India, https://www.mondaq.com/india/patent/1073616/access-to-medical-resources-during-covid-19-and-the-intellectual-property-rights-regime (last visited Sep 7, 2022).
[5] WAIVER FROM CERTAIN PROVISIONS OF THE TRIPS AGREEMENT FOR THE PREVENTION, CONTAINMENT AND TREATMENT OF COVID-19 COMMUNICATION FROM INDIA AND SOUTH AFRICA, Available at:
[6] An Unnecessary Proposal: A WTO Waiver of Intellectual Property Rights for COVID-19 Vaccines, Cato Institute (2020), https://www.cato.org/free-trade-bulletin/unnecessary-proposal-wto-waiver-intellectual-property-rights-covid-19-vaccines (last visited Sep 17, 2022).
[7] S. Srinivasan & Malini Aisola, Availability and Access to Medicines: Some Issues in Pricing, in Universalising Healthcare in India: From Care to Coverage 239 (Imrana Qadeer, K. B. Saxena, & P. M. Arathi eds., 2021), https://doi.org/10.1007/978-981-16-5872-3_14 (last visited Sep 7, 2022).