Dissecting the Role of CPCB During Covid-19 Pandemic
INTRODUCTION
"I only feel angry when I see waste. When I see people throwing away things we could use."
– Mother Teresa
After a decline in COVID cases in September, India saw a huge upsurge in the cases after March 2021 as a result of the second wave.[i] The second wave unleashed havoc on human life as well as left the economy of the country in distress. Consequently, by April 2021, India used to produce 139 tonnes of biomedical waste per day, which drastically increased to 203 tonnes per day during the peak time of the second wave in May 2021. [ii]Owing to these circumstances, the dumping of medical waste, including PPE kits and face masks, became obvious as India lacks enough medical infrastructure to treat the originating waste.[iii]
The Central Pollution Control Board (hereinafter referred to as CPCB) also came up with different guidelines time-to-time after the commencement of the pandemic to treat surging bio-medical waste. However, the guidelines got flouted by different authorities at various instances.[iv] The article is an endeavour to showcase the functioning of CPCB during the pandemic and analyse how CPCB failed in rendering its tasks in an adequate manner resulting in violation of the human rights as well as fundamental rights guaranteed by the Constitution of India.
CPCB & ITS FUNCTIONING DURING COVID TIMES – ANALYSIS
After the arrival of COVID-19, the disposal of masks, gloves, shoe covers, and PPE kits dumped roadside, in rivers, at beaches, and various other public places became evident.[v] Taking cognisance of such issues, the CPCB came up with revised guidelines classifying such waste as 'hazardous biomedical waste.' CPCB came up with guidelines time-to-time under Bio-Medical Waste Management Rules, 2016, so as to regulate the disposition of biomedical waste. In May 2020, COVID-19 Biomedical Waste Management App was also launched by CPCB in order to connect with all waste treatment facilities and keep a real-time check on the flowing waste.
[Image  Sources: Shutterstock ]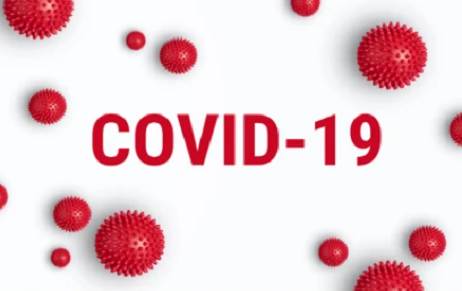 As per the CPCB, the country has enough facilities to deal with this drastic increase in biomedical waste. As per the report submitted to National Green Tribunal (NGT) by CPCB, the country has nearly 198 biomedical waste treatment and management facilities, backed with several such small facilities that individual hospitals provide.[vi] Thus, the total capacity of the country to treat biomedical waste in a day is 826 tonnes in toto. Furthermore, the CPCB told NGT that in May 2021, during the peak, the highest waste generation that India registered was 800 tonnes, thereby within our capacities.
However, the rivers, beached, public places, and dumping grounds denote reality, which is far-fetched from the estimates mentioned in the report presented by CPCB. The fundamental question that arises out of the same is – Why was the biomedical waste including PPE kits, face shields, syringes, and others was getting dumped in public places is India already had such resources or facilities to discharge them? Consequently, the fact checkers suggest that CPCB report 'misprints' data as the state-wise list delineated data into four categories viz. non-COVID biomedical waste generated, COVID biomedical waste generated, Total quantity of biomedical waste, and the numbers of waste treatment and disposal facilities engaged. The Total quantity of biomedical waste is the sum of the first two categories i.e., non-COVID biomedical waste generated and COVID biomedical waste generated. However, the total of these two columns of some states was 'misprinted' or (maybe) deliberately printed wrong. For example, as per the report, the Union Territory of Jammu and Kashmir generates 5.9 tonnes per day of non-COVID waste while 1.133 tonnes of COVID waste per day. The total of these wastes is 7.033 tonnes per day, but the report mentioned that it generates 13.9 tonnes of waste per day.
However, further, it was clarified that 'total quantity of biomedical waste' signifies the total treatment capacity in use. For instance, if State A generated 10 tonnes/day of biomedical waste but has a treatment capacity of 20 tonnes/day, then the column would mention the treatment capacity utilisation of 10 tonnes/day. It is confusing but if we take to apply the same mechanism, then still the data mentioned would be erroneous. For instance, Kerela has a biomedical waste treatment capacity of 60 tonnes/day, but the report mentions its utilisation capacity under the 'total quantity of biomedical waste' of 89.5 tonnes/day.
Further, the report stated that Lakshadweep has a biomedical waste treatment capacity of 72 tonnes/day and generated 0.10 tonnes/day medical waste. However, Lakshadweep has no such treatment facility. Moreover, a monthly progress report submitted to NGT in January 2021 by the National Mission for Clean Ganga mentioned that Lakshadweep has neither a biomedical waste treatment facility nor it should be set up as it is 'not feasible' due to geographical isolation and lesser biomedical waste generation.[vii] The report put a question mark on the statistics mentioned in the CPCB report.
The total treatment capacity of 826 tonnes/day, as mentioned by the report and also stated above, diminishes to 754 tonnes/day if we only negate the treatment capacity of Lakshadweep. If we take into account all misprints and errors, then the data is likely to be horrible.
Further, the Apex Court in July 2020 ordered mandatory reporting on biomedical waste through Biomedical Waste Management App.[viii] However, very few treatment facilities registered themselves and reported real-time data on a day-to-day basis. The inaction from the side of CPCB to admonish such facilities and ask them to adhere to the judgment of the Hon'ble Supreme Court, if not, strict action would be taken, acted as a linchpin in exacerbating the scenario. Further, the waste generators like hospitals, quarantine centres, laboratories, etc., even fared worst. No data from such generators was uploaded on the application resulting in mockery on the guidelines and judgments issued.
As per CPCB, 184 out of 198 common biomedical waste treatment facilities were active on the application and providing real-time information in December 2020.[ix] However, the statistic drastically decreased to 168 common biomedical treatment facilities in May 2021, during the peak time of the second wave.
Further, due to limited medical facilities available, the COVID patients with mild issues were advised to stay home quarantine at their own residence. The biomedical waste coming out of such residential areas was neither taken into consideration by CPCB or other helping arms of CPCB such as the State Pollution Control Board and others nor adequately treated. The CPCB, in its guidelines,[x] only taken biomedical waste coming out of hospitals, isolation wards, quarantine centres, sample collection centres, laboratories, ULBs, and common biomedical waste treatment and disposal facilities into account, which further resulted in the dumping of biomedical waste with common household waste.
CONCLUSION & RECOMMENDATIONS
As per a 2020 study, worldwide,[xi] at least 5.2 million people, including 4 million children, die each year due to mismanagement of medical waste. As per the Biomedical Waste Management Rules, 2016, all healthcare units handling medical waste in any form must pre-treat it onsite through disinfection or sterilization process, failure to which can lead to imprisonment of five years or fine of Rs. 1 lakh or both.[xii] However, the lack of effective implementation and inaction from the side of authorities on those who violate such rules make them redundant in nature.
Mismanagement of biomedical waste is a clear case of the violation of the right to a healthy environment available to each individual by virtue of Article 21 of the Constitution of India. Moreover, the right to a healthy environment is also considered a human right under international law.[xiii]The Directive Principles of State Policies enshrined under Article 48A and Fundamental Duty provided underArticle 51A(g) further put a duty on the state and individual for the protection of the environment. The lack of effective plans laid down by the CPCB to tackle the biomedical waste backed with inadequate medical infrastructure available was a sheer violation of Article 21 of the Constitution. Thus, adequate actions must be taken by the court in furtherance of the same to make CPCB and its helping arms accountable so as to deal with any such situation likely to arise in the future scenario.
Author :Kaustubh Kumar, 4th Year law student at the National University of Study and Research in Law, Ranchi , in case of any queries please contact/write back to us via email to [email protected] or at IIPRD
REFERENCES
[i] https://indianexpress.com/article/india/mortality-significantly-increased-in-2nd-covid-wave-in-india-study-7387919/
[ii]https://www.indiatoday.in/coronavirus-outbreak/story/46-increase-in-covid-biomedical-waste-april-bihar-karnataka-1813935-2021-06-12
[iii] https://www.timesnownews.com/india/article/recipe-for-disaster-used-ppe-kits-biomedical-waste-dumped-in-open-pose-covid-risk-in-agra/760419
[iv]https://www.hindustantimes.com/gurugram/97-healthcare-facilities-served-notices-for-violating-biomedical-waste-management-rules/story-JbOrRN1RAwuQK5bLzpv5gO.html
[v] https://odishatv.in/news/miscellaneous/used-covid-kits-found-dumped-on-mahanadi-river-bed-triggering-panic-46989
[vi] https://greentribunal.gov.in/sites/default/files/news_updates/Report%20by%20CPCB%20in%20O.A%20No.%2072%20of%202020%20(In%20re%20Scientific%20Disposal%20of%20Bio-Medical%20Waste%20arising%20out%20of%20Covid-19%20treatment-%20Compliance%20of%20BMW%20Rules%202016).pdf
[vii] https://nmcg.nic.in/writereaddata/fileupload/ngtmpr/55_Lakshadweep%20MPR%20Jan%202021.pdf
[viii]https://www.hindustantimes.com/india-news/upload-covid-waste-disposal-data-on-app-says-top-court/story-i1qSzOIFt11ed97pkXCLBI.html
[ix]https://www.downtoearth.org.in/news/waste/covid-19-will-place-india-s-biomedical-waste-management-under-terrible-strain-77714
[x]https://www.livelaw.in/columns/revised-guidelines-issued-for-disposal-of-bio-medical-waste-during-the-covid-19-pandemic-161589
[xi] https://www.thedailystar.net/editorial/news/poor-medical-waste-management-will-increase-infections-1909561
[xii] https://dhr.gov.in/sites/default/files/Bio-medical_Waste_Management_Rules_2016.pdf
[xiii] https://www.who.int/hhr/information/Human_Rights_Health_and_Environmental_Protection.pdf