Twinstrand Biosciences Licenses Patented DNA Sequencing Technology To Foundation Medicine
Recently TwinStrand Biosciences entered into an worldwide non-exclusive agreement to sublicense its DNA sequencing technology to Foundation Medicine. TwinStrand Biosciences is a Bellevue, Washington based company working in the field of DNA sequencing technologies. Foundation Medicine is a US based company involved in the development and manufacture of profiling assays based on cutting-edge sequencing technologies.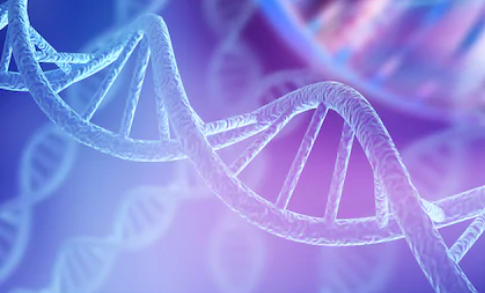 TwinStrand Biosciences holds an exclusive worldwide license to develop and commercialize its novel highly accurate sequencing method under the commercial name of Duplex Sequencing™. This new method developed by TwinStrand Biosciences overcomes the limitations of currently available sequencing technologies by independently tracking both strands of individual DNA molecules and comparing the paired sequences to eliminate errors.
[Image Source: Shutterstock]
DNA sequencing is used determine the nucleotide sequence of DNA (Deoxyribonucleic acid) which ultimately makes up a gene or genome. DNA sequencing technology has numerous applications in the modern world. The technology itself is not new, some of the earliest were developed in 1970s with major hurdles being speed and accuracy of sequencing. These earliest platform sequencing technologies were described as "first generation sequencing" techniques, and nowadays have been replaced by more accurate, faster, and low cost "next generation sequencing" techniques. Major difference between the two techniques is that next generation techniques enabled sequencing of multiple fragments of DNA simultaneously (parallelly). A typical problem with the next generation sequencing technique is that it more errors crept in.
The new platform technology developed by TwinStrand Biosciences, as per the company increases accuracy over standard next generation techniques by over 10,000 times and eliminates all background errors and technical noise. They have achieved this by utilizing the complementary nature of the DNA sequence, by uniquely labeling each strand of the original molecule such that both can be tracked throughout the process for subsequent error correction.
Foundation Medicine is a molecular information company dedicated to a transformation in cancer care and offers a full suite of comprehensive genomic profiling assays to identify the molecular alterations in a patient's cancer and match them with relevant targeted therapies, immunotherapies and clinical trials. This technology acquisition will enhance their molecular information platform that aims to improve day-to-day care for patients and help advance the science of molecular medicine in cancer.
Author: Arindam Purkayastha, Patent Attorney at IIPRD, in case of any queries please contact/write back to us at [email protected].