Patent License Dispute Between Ericsson And Samsung
Recently, Swedish telecom company Ericsson has filed a lawsuit in the US against South Korean company Samsung for breach of contractual commitments and failure to negotiate the patent licensing and payment terms in good faith, essentially under FRAND (Fair, Reasonable and Non-discriminatory) terms. In the suit, Ericsson is also looking for a declaratory ruling that Ericsson on its part complied with its own licensing commitments.
The lawsuit has been filed against Samsung in Texas, (specifically the District Court of Eastern District of Texas) where Ericsson has its US headquarters while a proper response from Samsung's side is awaited. Ericsson is suing for FRAND compliant patent licenses in the field of 5G standard in telecommunications and network technology. As per statement issued by Ericsson, these "may delay the payment of IP royalties if they extend beyond the expiry of existing licenses into an unlicensed period."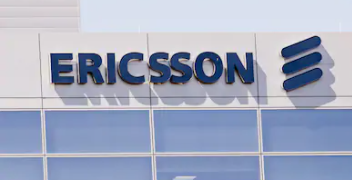 [Image Source: Shutterstock]
Readers may note that, certain technologies are designated as essential for the implementation of a technology-based system in a standardized manner. These technologies are termed as "Essential Patents" and under the FRAND system, technology or patent owning companies agree to license these technologies to others on FRAND terms and collect royalty payments.
In plain-speak, the background of the matter is that both Ericsson and Samsung are holder of some key technologies in the telecom, mobile telephony and communication space have extensively licensed their standard technologies to the other (cross licensed) in the past. While the earlier licensing arrangements covered for the previous standards (2G, 3G and 4G), for the new standard (5G) however, these licenses are either expiring or had to be renegotiated. Their discussion for the new licenses commenced in 2019, however, for some reason or the other, they could not reach a conclusion. As per the complain of Ericsson, their proposal covered a global cross-license for both companies' essential IP, as well as a balancing payment from Samsung to Ericsson, "reflecting the parties' relative sales and the value of Ericsson's Essential Patents as compared to Samsung's". On July 20, 2020, Samsung rejected Ericsson's offer, responding two months later with a counteroffer Ericsson asserts "was unreasonably low."  Ericsson then sent an offer for arbitration with a third-party to determine the appropriate FRAND rate for a global cross-license. Samsung rejected the arbitration offer in a response that came 44 days later. Ericsson asserts that licensing negotiations have continued but without progress and eventually it became clear to them that Samsung had no intention of negotiating in good faith towards concluding an agreement with Ericsson on FRAND terms and conditions.
As per Ericsson, by taking into consideration delayed payments and potential costs of litigation, this dispute could impact their quarterly operating income by between SEK 1 billion ($118 million) and SEK 1.5 billion ($177 million). By some estimate, this could potentially reduce Ericsson's earnings by around 20% per quarter starting in the first quarter next year.
Author: Arindam Purkayastha, Patent Attorney at IIPRD, in case of any queries please contact/write back to us at [email protected].