Intellectual Property Rights For Fintech
Introduction
Even though traditional banks continue to command the financial market by offering standard operations such as payments, deposits, and credit; they need to understand that now, they are not the only players. A new concept titled 'digital banks' is quickly becoming the default payment mechanism. Due to the current financial crisis such as high NPA and closure of various banks, its confidence has been severely undermined in the minds of the customer. Various studies indicate that the younger generation is more intrigued by financial services provided by tech giants, stipulating that at least a significant portion of users no longer see physical banking as their default service provider.
[Image source:Gettyimage]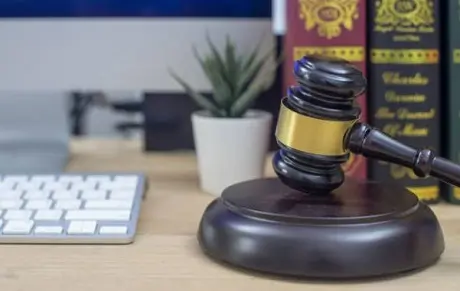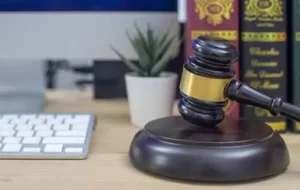 This new entity is referred to as 'FinTech' and was coined in 1972 . It pertains to the fusion of 'Finance' and 'Technology' in which technology is encoded in a way to simplify or advance conventional financial institutions. It consists of programs, software, algorithms, and in certain instances hardware as well. Using this, organizations may effectively handle their monetary activities and procedures.
Since FinTech is a dynamic concept and originated from the intellectual labour of its creator, the chief question running in the minds of stakeholders is "How to protect their work from copying"? To solve this problem, various countries have inducted its shielding in their national Intellectual Property Rights ["IPR"] policies.
It needs to be noted that at this juncture IPR policy is jurisdictional and differs from nation to nation; but to do a comprehensive analysis, the focus of this article would be limited to the IPR laws for FinTech in India only.
WHAT IS A FINTECH
As of the current time, there is no prescribed definition of this terminology. Once, it was related to the computer technology utilised for the spine systems of banks, financial institutions, and trading companies. But now, it offers more consumer-focused options, such as chatbots and AI interfaces, that help clients to do simple activities such as detection of fraud, and maintainainace of operational & human expenses . Its primary enabling technologies include cryptocurrencies, cloud computing, data and analytics, mobile platforms, the internet of things, and security.
NEED OF IPR FOR FINTECH IN INDIA
Today, there are about 2100 FinTech businesses in India; the majority of which were founded in the previous five years. In the last financial year, it got investments of over $8 billion. It is overwhelming that the value of FinTech transactions is projected to increase from $66 billion in 2019 to US$138 billion in 2023 with a current rate of 20% compound annual growth.
With the size of such a market, there is always a high possibility of intellectual stealing in order to maximize profit. Thus, the programmers in FinTech are always to register their work before the competent Authority and protect their work from violation.
TYPES ON IPRs FOR FINTECH IN INDIA
Following are the legislative tools that are available in this regard:
Copyright: The right that an individual receives in lieu of a work extracted from his/her intellectual effort is referred to as "copyright" . In India, no person can claim copyright or any equivalent right in any work, whether published or unpublished, unless it is in compliance with the requirements of the "Copyright Act of 1957" . After the amendment of 1994, programs designed to operate computers are included in the meaning of "literary works" under the Act.
With this, the author of copyright in software in a FinTech is the only authority to do or allow specified activities in relation to its computer programme. As the computer programme is a literary work, its proprietor enjoys the same protections as the holder of a literary work's copyright does . Furthermore, he/she also possesses the "commercial rental right" .
After the perusal of the arrangements under Section 51 in consonance with Section 14(a), it would be evident that any unauthorised storage, propagation, distribution of replicas, or adaptation of copyrighted software would amount to an infringement of copyright in the programme of a FinTech.
Trademark: A trademark consists of any term, title, sign, structure, mechanism, form of products, labeling, colour combination, or any combination thereto that one chooses and applies to identify and differentiate his/her products from those of others .
Owing to the fact that the website address of a FinTech company is more than just an Internet link, its developer may claim protection for the domain name . The basic rules and standards that are relevant to the security of trademarks and trade names also apply to the preservation of domain names, whether for an infringement case or an action against passing-off or cyber-squatting.
Concerning infringement, a trademark is abused when a person adopts a corporation's domain name without authorization. The unlawful use of a web domain containing a registered trademark is in direct violation of the Indian trademark law .
TRADE SECRETS: A trade secret is any equation, design, technology, equipment, method, strategy, data synthesis, or computer programme (referred to collectively as proprietary information). Additionally, these confidential facts are used in the company to provide a market edge or the possibility for a competitive gain. This needs to be protected as the competitors of a business always try to acquire it with the use of unethical techniques . The protection of trade secrets in India is based on equity principles, actions for fraudulent misrepresentation, and contractual responsibilities .
Like software, new business practises are frequently safeguarded by secrecy, especially in the financial sector . Similar to the owner of other IPRs, the possessor of trade secrets retains certain rights with regard to his trade secrets. He/She has the sole right to use and exploit the confidential information "forever" if every precaution to protect its privacy is taken .
Unfortunately, there is no explicit legislation in India that protects trade secrets and sensitive information at present time. But Indian courts and tribunals have however defended the protection of trade secrets, sensitive information, and corporate know-how. They have made it quite apparent that in the lack of legislation, they would use common law to preserve trade secrets for the benefit of enterprises .
JUDICIAL PRONOUNCEMENT RELATED TO IPR IN FINTECH
Recently, the Delhi High Court rendered a significant decision in the case of "Phonepe Pvt. Ltd. v. EZY Services and Others" . As per the factual matrix, Phonepe Pvt. Ltd., the plaintiff, filed a commercial lawsuit against Resilient Innovations Pvt. Ltd., the second defendant, claiming that the registration and usage of the mark "BHARATPE" violated their rights to the trademark "PHONEPE".
The Court made several remarks, including the finding that the term "Pe" in PhonePe was only a misspelling of the descriptive word "Pay" and that "no exclusivity can be claimed, over a descriptive mark, or a descriptive part of the mark, even by misspelling it".
CONCLUSION
FinTech provides a brand-new economic possibility and gives established businesses an advantage over their competitors. It has far-reaching significance for a wide range of players, such as audit and accounting firms, consortiums, hedge funds, institutional investors, insurance companies, large financial institutions, non-profit organizations, rating agencies, regulators, technology businesses, and startups. Various firms such as Google Pay, BharatPe, and PhonePe have introduced FinTech services, such as Digital Lenders, Payment Aggregators, and Gateways, Payment Banks, Peer-to-Peer Lending Platforms, Pre-Paid Insurance payments, and UPI Payments.
In light of such a number of major corporations, the certification of IPR becomes highly vital for the innovations and productive technologies in the fintech market.
Author: ANKIT CHOPRA, A Student at KIIT SCHOOL OF LAW, BHUBANESWAR,  in case of any queries please contact/write back to us via email to [email protected] or at IIPRD.