Patent Registration Process in the United Arab Emirates
A patent is a sort of protected innovation that grants its owner the legal right to prevent others from creating, using, or selling a product for a set period of time in exchange for sharing an empowered public disclosure of the invention. In many countries, patent rights are governed by private law, which means that the patent holder must sue someone who infringes on the patent in order to exercise their rights.
[Picture Credit: istockphoto]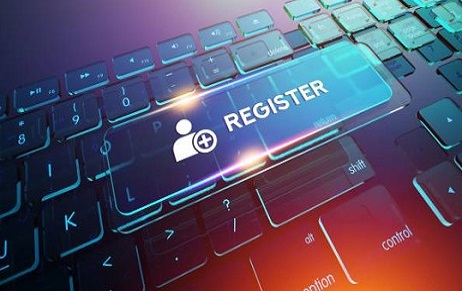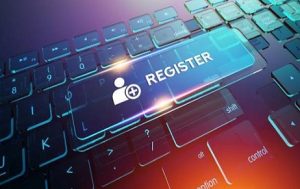 Patents serve a crucial purpose in protecting others from commercializing something you have worked hard for without your permission. Another benefit of a patent is that it provides access to limitless possibilities. Patents are one among the many tools that organizations and individuals can employ to protect their ventures from personal or commercial exploitation. Trademarking and copyright are two more obvious ways to ensure your licenced idea is protected. Patents provide you exclusive rights to your innovations for a set period of time. Patents provide pioneers with legal protection against infringement of their rights.
However, researching the process of obtaining (or registering) a patent is both time-consuming and inconvenient. Furthermore, patent application and registration laws and procedures differ from country to country. We will go over all of the crucial aspects about patent registration in the UAE in this article.
Documents Required for Filing a Patent Registration in the UAE
A power of attorney duly legalized
If the applicant is a company, a duly legalized extract from the Commercial Register or the Memorandum of Association must be presented
A copy of the English specification and claims with its Arabic translation
A set of drawings related to the invention
An abstract of the invention
A duly legalized deed of assignment signed by the inventor, in case the applicant is not the inventor
A certified copy of the application that shows the filing date, number and country
Who is eligible to receive a Patent in the United Arab Emirates?
The UAE Ministry of Foreign Affairs gives patents to any creative idea that emerges from an evolutionary process or phase, as long as the technology has commercial applicability and is well-documented.
We'll touch on a few key points that come together to build the complex architecture of the UAE's Patent Federal Laws:
Patent Extensions and Terms
Patent Enforcement
Amendments, records, and cancellations of patents
Defending and prosecuting patents
Border and Control Measures Related to Patents
Patents: Unfair Competition and Antitrust Laws
Changes in the UAE Federal Patent Scene to Look Forward To
The United Arab Emirates government continues to encourage creativity and entrepreneurship in order to achieve its objective of diversification into a knowledge-based economy.
Patent Registration and its Process in the UAE
To ensure a relatively simple registration process in the UAE, the following must be in order before continuing to an official patent application. A patentee should seek the advice of a regional patent specialist. While the patent registration process appears to be "textbook," you should speak with a regional patent specialist to anticipate any unexpected obstacles. Regardless, there is a simple procedure to follow when applying for a patent in the United Arab Emirates.
Nonetheless, we'll go over the most typical roadblocks encountered during the process and how to overcome them:
The applicant must ensure that his or her invention's functionality are meticulously recorded. There is no such thing as an unnecessary detail. We usually advocate writing the document in'story-form,' i.e., what inspired you to construct a prototype of your innovation, what problems it is supposed to tackle, and the technical features that make it functional, unique, and marketable. A physical prototype or formula for your invention is excellent. To make a solid case with your assigned examiner at the local PTO, it is critical that the technical qualities are properly documented and support all justifications for your invention's practical applicability.
If you are applying for your patent under a commercial license, you have to ensure that your entity's article of association is duly prepared and notarized.
In addition to the main technical document, you must include a summary of evidential data that demonstrates how your invention can be used in an industrial setting. Pro-Tip: Limit yourself to 200 words.
You must obtain a duly legalised and notarized Power of Attorney in behalf of your selected patent representative if you have appointed a patent agent to present your application before local authorities (which we hope you have).
If your innovation is an extension of a previously granted patent, you must get a letter of consent from the prior art's original owner – this is critical to avoid any rapid rejections.
If your patent was awarded in a jurisdiction other than the UAE, you must also provide authenticated copies of the granted patent certificates.
Patent Terms in the UAE
A granted patent in the UAE is valid for a total of 20 years, from the official date of filing. Patent terms after the 20-year mark are not eligible for an extension, as per UAE Federal laws.
When is the patent status granted?
Until additional authorization, the patent grant is printed and distributed in the Industrial Property Publication and the UAE's Official Gazette.
Following receipt of this submission, the Ministry will conduct an inquiry to ensure that the grant complies with federal statutes and that the innovation or approach is in fact novel, unique, and serves an industrial purpose.
Patent Rejections and Appeals
The UAE Patent Office has the right under UAE IP legislation to discard or reject any submission that does not follow the Federal Patents Statute's rules.
Judicial review is available for rejections, but patentees must be informed that all appeals must be filed within sixty days. Approved grant applications are published in the Federal Patent Register, which is open to the public and allows anyone to file a legal challenge to the UAE Patent Offices' issue of that patent. The patent certificate is granted if no disagreement is raised within the sixty-day period.
(Obtaining a patent in the UAE takes an average of 2 years if the prosecution process goes successfully.)
Author: Anuja Saraswat – a student of  B.A.LL.B (Hons.) from NMIMS Kirit P. Mehta School of Law (Mumbai), in case of any queries please contact/write back to us via email [email protected] or contact us at IIPRD.