'ProAssure' Technology of Petronas
Petronas is currently looking for sale of their Patented technology that pertains to an adhesive composite wrap that allows underwater pipeline repair and cure in wet, sub-sea conditions on live pipelines which result in minimum interruption to production.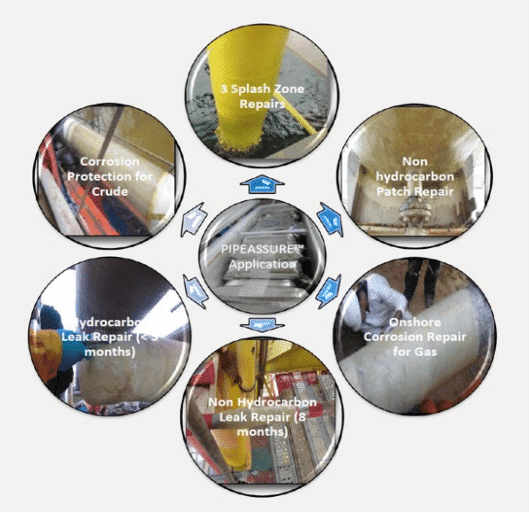 The technology reduces cost and safety issues associated with repair of aging sub-sea assets and serves as a novel composite pipeline repair solution for onshore and offshore applications. The technology was jointly developed with Australia's Commonwealth Scientific and Industrial Research Organization (CSIRO) and is proven in real applications.
The product/ technology consists of E-Glass fibre pre-impregnated with a proprietary epoxy resin formulation. PETRONAS seeks a strategic partner, with global brand and distribution channels, that will enable its platform technology to be fully commercialized globally.
For further information about the technology you can refer to: https://www.iiprd.com/wp-content/uploads/2020/04/Petronas-PROASSURE-Acquisition-Opportunity.pdf