Technology Focus: Solar Heat Collectors
Providing the required amount of electricity and heat to society while respecting the environment is one of the biggest hurdles that humankind is facing now. The International Energy Agency predicts that energy demand will increase by 30% in the years 2016–2040 and U.S. Energy Information Administration (EIA) projects nearly 50% increase in world energy usage by 2050. Besides, the leap in depletion of fossil fuels doubled, and the greenhouse gas emissions increased. The consequences of Climate Change are happening now, and there is a need for reduction of greenhouse gas emissions.
Due to the above reasons, the demand for clean energy has risen significantly in recent years.When it comes to solar energy, solar panels are well-known devices. Likewise, solar thermal collectors are also quite efficient and collect heat by absorbing sunlight. There are various types of solar heat collectors, namely
flat plate,
evacuated tube,
line focus and
point focus
These devices are mainly used for active solar heating and the production of the domestic hot water. Also, solar heat collectors used for a wide range of applications, including power generation, agriculture, energy storage, and industrial processes.
The global renewable energy market is growing exponentially, solar power market size was valued at USD 163.70 billion in 2019 and projected to reach USD 194.75 billion by 2027, registering a CAGR of 5.9% from 2019 to 2027.
Solar Heat Collectors Technology
Patenting Trends
Research on a set of 1202 patent families filed after the Paris Agreement- 4th Nov 2016 shows that almost 983 applications were from China, amounting to 82% (approximately) of total patent applications, followed by the US and South Korea.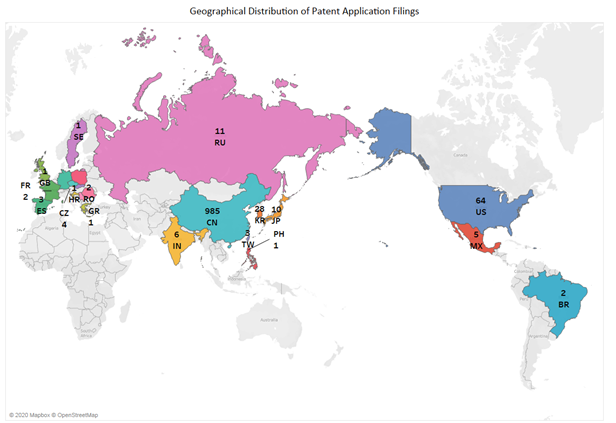 China's acceleration of patent filings in this domain is due to government priority on investing in renewable energy to tackle problems of air and water pollution and to mitigate risks of socioeconomic instability.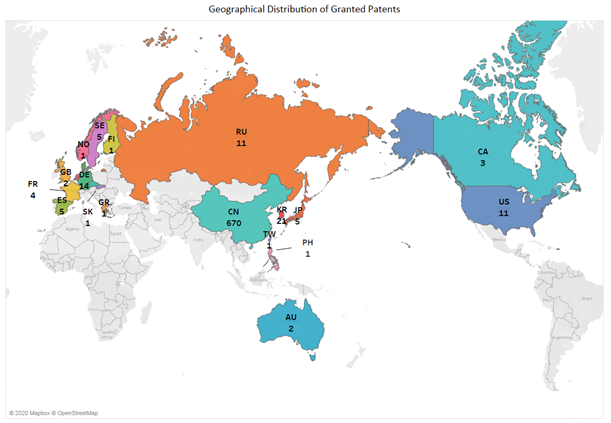 Further, the research reveals that almost 70% of the total patent applications published by the Chinese Patent and Trademark office since the Paris Agreement (2016) has been granted already. It's no doubt that China is leading the Solar Heat Collectors domain, far ahead of the rest of the world.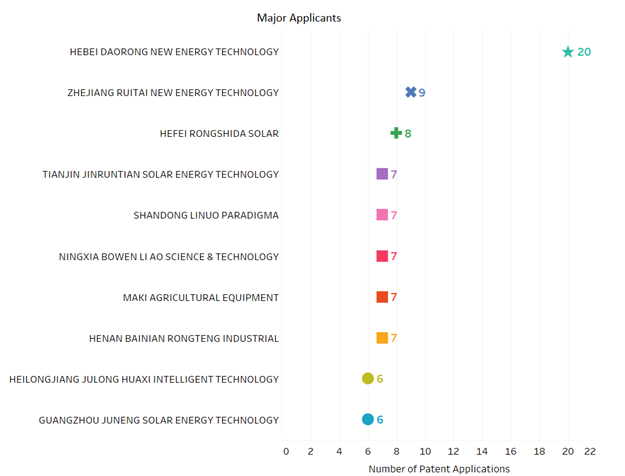 China's Hebei Daorong New Energy Technology (20 patent families) and Zhejiang Ruitai New Energy Technology (9 patent families) are the leading players in the domain followed by Hefei Rongshida Solar (8 patent families).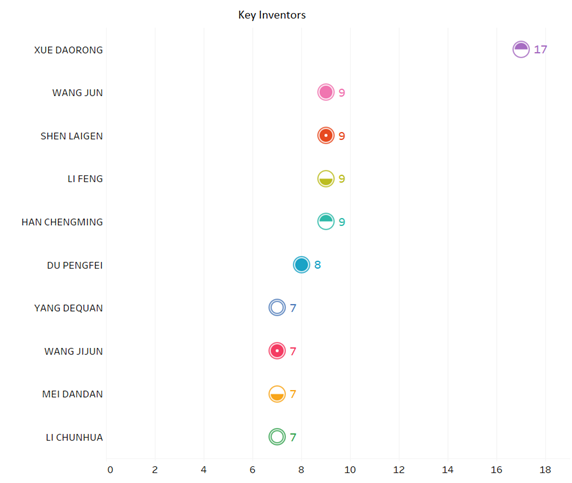 China's XueDaorong, CEO of Hebei Daorong New Energy Technology Co., Ltd is the key inventor in the domain with 17 patent families. Daorong New Energy closely follows national policies, guidelines, and strategic development plans, focuses on the development of clean energy.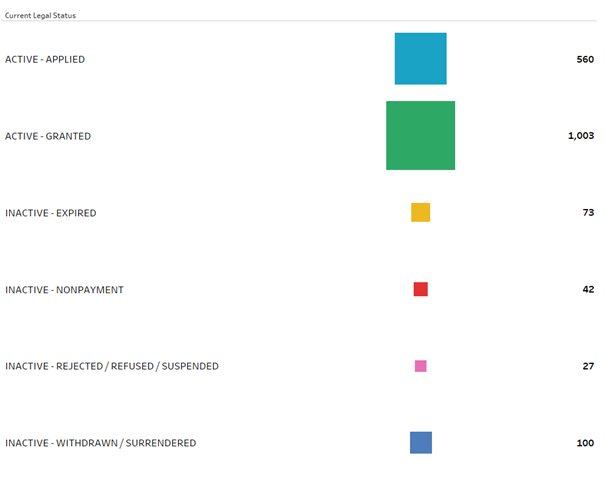 The Legal Status of Patent Applications demonstrate that 85% of active applications indicate the advancement in the Solar Heat Collectors technology and the possibilities of path-breaking inventions to come in coming future. It is also to be noted that the inactive patents 7%, that includes rejected/refused/suspended and withdrawn/surrendered patents are way less than that of the active patents/ applications (80%), signifying the major research are under-way in the Solar Heat Collectors technology.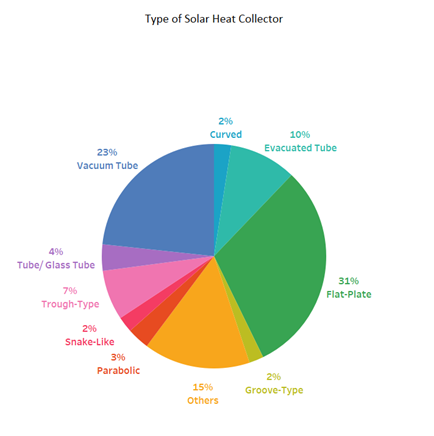 Most of the inventors during the forecast period (2016-2020) focused on Flat-Plate Type solar collectors (31%) followed by Vacuum Tube (23%) and Evacuated Tube (10%) type collector. Since flat-plate collectors are Easy to manufacture, cost-effective, collect both beam and diffused radiations, permanently fixed (no sophisticated positioning or tracking equipment is required), and have a low maintenance cost, they are heavily preferred by researchers and companies over other designs.
Impacts and Challenges
Though solar collector is an outstanding invention but is not quite ideal for the general consumer who desire to produce electricity or electric power for his personal uses. The collectors require optimal weather conditions, which is quite difficult in many parts of the world. On the contrary, solar cells and panels are an ideal solution for the consumers who desired to produce clean energy. However, the personal solar energy system for domestic energy purposes could cost the user more. Many governments have introduced many schemes and policies that benefit people who are ready to go solar.
Future Trends
According to The International Energy Agency (IEA)'s 'Renewable 2019' report, Renewable energy capacity projected to grow 50% between 2019 and 2024, led by solar energy. The clean energy is the only solution to meet the energy demands of the future, and there is no doubt, it will play a vital role. Likewise, based on the available patent data, significant growth and further IP certainty in solar heat collectors expected in the future.