Role And Significance Of IP Due-Diligence In M&A Transactions In India
With time intellectual property management has become a major aspect of business and growth. India has seen a major development in Intellectual Property Rights (IPR) jurisprudence in recent years, as a result, the importance of intellectual property has significantly increased in running and maintaining strategic advantages for businesses. Companies frequently seek to grow their businesses or enter new markets by acquiring other companies, particularly those with intellectual property (IP) and/or technology. Hence, more and more mergers and acquisitions involve intellectual property which gives rise to the demand for Intellectual Property (IP) Due-Diligence at the time of Mergers, Acquisitions, etc. of such businesses. This Article aims to empower & educate investors and other business personnel about the Significance of IP Due-Diligence in an M&A Transaction, how to minimize future legal risk and some examples of goods and bad IP due diligence.
[Image Sources : Freepic]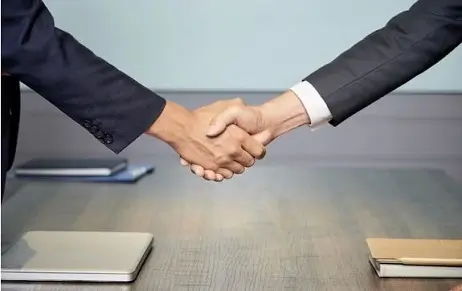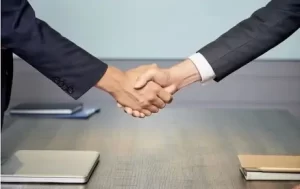 Evolving Significance of IP Due-Diligence for an M&A Transaction
For many businesses, intellectual property is the most important asset type. Unlocking the value of a target's intellectual property (IP) can serve as the primary foundation for an M&A transaction and is a significant driver of M&A activity. A target's firm might be reliant on IP in a variety of ways. IP can be shared across many jurisdictions and business divisions within a firm.
The decision of "what goes where" is not black and white, and IP can be sliced and diced to meet the parties' commercial interests. The cross-border effects of the transaction must be considered when allocating IP rights between buyer and seller. It is critical to define which party to a transaction has the right to practice a certain IP asset and which party has the right to exclude it. Maximizing value necessitates a thorough knowledge of each party's commercial IP objectives, particularly whether a party is more concerned with its freedom to operate or its right to the IP portfolio as a serious barrier to entry for rivals. There are no hard and fast rules to transfer an intellectual property however the following table tries t describe the ideal interests' buyers and sellers should have for IP transfer in an M&A transaction or otherwise:
| | |
| --- | --- |
| Interest of buyers | Interest of sellers |
| Buyers are primarily concerned that they acquire exclusive, unencumbered, and marketable title and/or a valid license to all of the seller's IP necessary to exploit the divested business or assets. | It does not assume the risk for IP matters for which there are inherent unknown risks (e.g., freedom to operate, validity and enforceability of IP) |
| The purchased/licensed IP is valid and Enforceable with no There are no actual or threatened claims of infringement, misappropriation, or other violations of third-party IP | IP assets of seller which are not part of the transaction are not unnecessarily encumbered by the transaction |
| There are no challenges to the purchased/licensed IP and it shall enjoy the freedom to operate with respect to the divested business or assets. | It is not providing any assurance for third party IP matters which seller does not control (e.g., the inability to ensure that IP licensed from third parties will be made available to buyer on the same or similar terms as enjoyed by seller) |
Pitfalls to Check
Joint ownership of Intellectual property
Joint ownership by the company and the customer/consultant/contractor involved, joint ownership has the potential to create business and enforcement challenges. Apart from that, it can be a deal breaker if the seller cannot obtain all of the rights to the IP prior to the closure of the deal.
Every now and again, significant IP gets left out of a sale by accident or design. The finest example is the well-known cautionary story of Volkswagen Group's acquisition of Rolls-Royce Motor Cars Ltd. (VW). Vickers PLC (the parent corporation) presented Rolls-Royce Motor Cars Ltd. for sale in the late 1990s. Rolls-Royce Motor Cars Ltd. manufactured premium automobiles under the Rolls-Royce and Bentley brand names. BMW and Volkswagen were both interested, with VW ultimately outbidding BMW and paying between $700 and $800 million for Rolls-Royce Motor Cars Ltd.
Following the completion of the transaction, it was revealed that, while VW had purchased the premium automaker's previous personnel, plant, equipment, and designs, VW had not secured the right to use the Rolls-Royce brand and badge. The marks were really held by Rolls-Royce PLC (a distinct aircraft engine company) and had been licensed to the manufacturer Rolls-Royce Motor Cars Ltd. Furthermore, the licensing agreement stated that if the carmaker, Rolls-Royce Motor Cars Ltd., was sold to a foreign owner, Rolls-Royce PLC would keep certain marks, including the Rolls-Royce name and emblem. To make matters worse, Rolls-Royce PLC (the aviation engine subsidiary) then licensed those coveted marks to BMW rather than VW.
The lesson which can be learned from this deal is the importance of verifying the IP asset, or rights to use those IP assets before the persuasion to close the deal.
Preexisting IP-related contractual obligations
IP ownership clauses can be expected to be in certain agreements such as development agreements, consulting agreements, confidentiality agreements, etc. However, sometimes IP ownership clauses can be hidden in such agreements that the Buyer may not be interested in fulfilling after acquisition or amalgamation. Henceforth the need to identify pre-existing rights, obligations, and liabilities is necessary in order to avoid any future rebounds after closing.
Expired/ Lapsed/ Abandoned or under prosecution trademark/patent or any other intellectual property
When a patent application is originally filed, the claims may be quite wide in order to achieve the greatest reasonable scope. Most claims, however, are narrowed—sometimes significantly—during prosecution. As a result, the extent of prospective patent coverage is rarely identified with clarity early in the prosecution process.
When analyzing such deals, a buyer should exercise reasonable caution.  To avoid such issues in the future, A buyer expects explicit representations and guarantees on the definition of intellectual property, the seller's ownership, infringement of the seller's IP, and non-infringement of third-party IP. To avoid unpleasant surprises, a buyer will also likely negotiate for a representation from the seller that no claim by any third party has been made, is currently outstanding, or is threatened that contests the validity, enforceability, use, or ownership of the IP.
Conclusion
Intellectual property rights may assist a firm in gaining a competitive edge in a variety of ways and can become one of the most crucial concerns in a merger, acquisition, or carve-out, as demonstrated by the Volkswagen and Rolls-Royce transaction. IPRs must be thoroughly integrated into a company's entire strategy in order to be used effectively. This is more common in huge corporations than in small businesses. Small businesses frequently lack or cannot afford to develop certain expertise.
Protecting a company's intellectual property assets in M&A transactions is the most important task at hand because the company's existence, goodwill, and profit are all dependent on it. Every phase of the M&A transaction must be approached with extreme caution in order to benefit both parties to the transaction. As rightly mentioned in the article 'IP issues in M&A' by Financier Worldwide published in July 2019 addressing the fact that the "difficulty lies in the fact that IP portfolio analysis is complex, requiring specialist knowledge to find potentially problematic points." Henceforth, its recommended to hire specialized attorneys to head such transactions, Khurana & Khurana Advocates and IP Attorneys specialize in all areas of IPR laws and is one such firm that can help in this regard.
Author: Ravi Raj, an intern at IIPRD, in case of any queries please contact/write back to us via email [email protected].