Analysing Amazon's Strategic Approach to Tackle Patent Infringement
Introduction
The term 'Amazon' in our age means global dominance in terms of electronic commerce. Amazon was originally construed as an internet retailer or manufacturer of goods ranging from books, houseware, utility products, clothing to many varied ranges of products. Amazon emerged as a giant in commercial practices with its effective USP. It aimed to provide a huge choice selection, at low prices via ensuring fast delivery satisfying the consumer base. Amazon acted as the medium between them and the retailers. It further expanded its domain as a manufacturer by establishing a market for its self-made products such as kindle for e-book services, audiobook and 'cloud computing' web storage services.
[Image Sources : Shutterstock]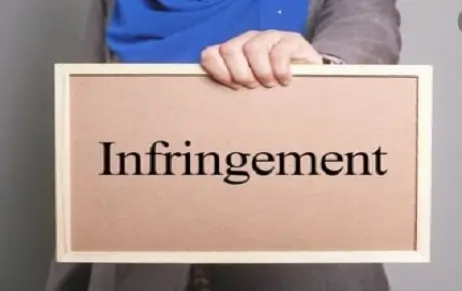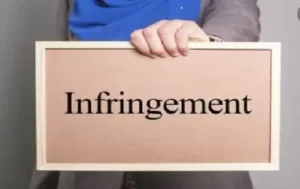 With the power of regulating such a massive consumer base comes the responsibility of ensuring consumer satisfaction. One of the relative aspects to this phenomenon is satisfying consumer of the authenticated product and safeguard of their right over a product they purchase. The interface of Intellectual Property (IP) incline with Amazon's approach herein. In matters of trade, Trademark, copyright and Patent act as building blocks of protection measures while conferring exclusive right over goods/services for the holder. Amazon often face patent violations with its increasing customer base and involvement of third-party seller.
Patent Infringement: Key Elements
Infringement of the exclusive rights granted to a patent holder is known as Patent infringement. This may include activities such as selling or offering to sale, distribution, import, making and using a patented product or utilizing the patented process for the same without the permission or consent of the holder or owner.[1] It is essential that before proceeding with Patent infringement occurrences, one is established about Product being a registered patented item (it should satisfy the essential pre-requisites namely novelty, inventive step or non-obviousness, industrial application and disclosure while also being a patentable subject matter), identity of the right holder, Permissions vested with and given by the right holder, Area of patent protection (as Patent is territorial in nature and has to be recognized country to country), Which country is the home or base country for a particular patent and whether the said patent has expired or not. (Patent are valid for the duration of 20 years before coming into public domain)
Patent infringement can occur in two ways. Firstly, Direct infringement wherein a patented product can be literally copied element to element (Literal direct infringement) and equivalently copied with little to minimal changes not essentially affecting the effect of the product (Equivalent direct infringement). Secondly, indirect infringement where a secondary infringer acting through hands of primary infringer is also held liable. A person who knowingly contributes to infringement can also be held liable (Contributory infringement).
Amazon's Patent infringement
Amazon as an enterprise act in two roles – medium for third party sellers and manufacturer. Patent infringement can occur in both of these roles. Often, the third-party sellers engage in selling, distributing and importing of patented product through Amazon channels without consent of the holder or license to sell that particular product.[2] Amazon also is a manufacturer of patentable products thereupon can be sued or sue for its manufacturer goods. Williams-Sonoma commented that Amazon's own product line "Rivet" has infringed patents of furniture designs.[3]
Infringement herein can occur both by Amazon[4] (one cannot get the excuse of being a mere retailer and not manufacturer as they were involved in the distribution and selling of the product) and of Amazon's products.[5] Amazon's strongest counter against patent infringement cases is to prove that alleged patent is ineligible and then question the validity of the complaint.[6]
Amazon's strategic approach for tackling Patent Infringement
Amazon market practice heavily rely on consumer trust, thereupon, Amazon strategically invests in cultivating and building consumer allegiance.[7] Amazon's IP Policy is one of such investments. Rather than leaving the IP disputes in critical hands of litigatory practices, amazon as a means for instilling faith provides forums and measures for tackling infringement.
Amazon's IP Policy provides that if a user believes that their rights are being infringed, they can fill the Notice form after which Amazon acts reasonably in removing infringing listings. It is essential to provide Patent Number, ASIN (Amazon standard Item or identification) Number/Product URL and documents supporting infringing claim. Once Amazon removes the listings, the seller is notified of the same. The form also obliges the claimant to indemnify Amazon for claims raised by the third-party seller. As a cautionary measure against frivolous patent infringement claims by filing false and misleading information in the notice form (unfair means to suppress competition) Amazon provides warning of a civil/criminal liability.[8]
Cease and desist letters are also measures to tackle such infringement wherein the seller is demanded to stop the sale of the product and never sell it again. This assist if a situation of litigation arises.[9]
For utility Patents, Amazon launched Utility Patent Neutral Evaluation Procedure (UPNEP) in 2019. This allowed the patent holders to enforce their rights against patent infringers in the Amazon marketplace.[10] Herein, patent owner files a complaint within Amazon upon receipt of which Amazon provides 21 days to seller for response after notification. In order to respond the seller must be agreement for participation in arbitration proceeding and pay $4,000/- as arbitration fee being paid to a neutral patent practitioner chosen by Amazon. If the seller fails to respond the listings are removed from Amazon. After Response, the patent holder is equally required to pay $4,000/- as arbitration fee.[11] The arbitration process occurs hereinafter. Whether the listings remain on Amazon is contingent on the result of the arbitrator. The successful party to suit receives their payment of arbitration fee while the other's is retained.
This method is effective as it provides a fast and speedy resolution of the conflict and prevention from time consuming litigation, lessens the burden on Amazon for deciding such complex infringement issues and rebuilds consumer trust.[12] Though through critical eye, the method fallouts in terms of accessibility to major seller, affordability, doubt upon impartiality in appointment of neutral arbitrator (they may be beholden to Amazon's interests)[13] and whether it may act as a sword in the hands of large companies intending to cut down small merchant as they may not afford such platform and non-response leads to removal of listings.[14]
In April 2022, Amazon launched Amazon Patent evaluation Express (APEX) Programme.[15] It is a voluntary and confidential process and have essential elements similar to UPNEP Programme. It is also generally available to Amazon Brand Registry. This programme utilizes the skills of a neutral third-party attorney skilled in patent analysis to evaluate whether a US utility patent has been infringed. The Défense of invalidity is not available in this programme.[16]
Though the measures are in place, a dissatisfied patent holder can always approach a court with an infringement suit.
Conclusion
Patent infringement can lead to dire consequences for Patent holder's economic benefits along with the infringement of their exclusive right to utilize and enjoy their IP. Amazon as a major global enterprise with a huge consumer base should and is holding IP in high regard. Consequentially, the measures to provide effective remedies to patent holders and preventing them from resorting to tedious litigatory process and instilling ill-will for Amazon's services. A patent holder should use these measures to their full capacity as it is their responsibility to safeguard their product against infringement.
Author : Samraddhi Saxena, IVth Year Student, Dharmashastra National Law University, Jabalpur, Madhya Pradesh, in case of any queries please contact/write back to us via email to [email protected] or at IIPRD. 
[1] Mandour & Associates, Amazon Patent Infringement, Mandour & Associates, https://www.mandourlaw.com/amazon-patent-infringement/ (last visited Dec 8, 2022).
[2] Amazon Accused of Patent Infringement – Legal Help, Amazon Sellers Lawyer, https://amazonsellerslawyer.com/amazon-accused-of-patent-infringement/ (last visited Dec 8, 2022).
[3] Mandour & Associates, supra note 1.
[4] Adaptix, Inc. v. Amazon, 2015 U.S. Dist. LEXIS 111933 & 2016 U.S. Dist. LEXIS 33521.
[5] Amazon.com v. Barnes and Noble.com, 999 U.S. Dist. LEXIS 18660 & 2001 U.S. App. LEXIS 2163.
[6] Appistry, Inc. v. Amazon.com, 2015 U.S. Dist. LEXIS 90004 & 2015 U.S. Dist. LEXIS 24421.
[7] Amazon Patent and Trademark Infringement, Smith & Hopen (2020), https://smithhopen.com/amazon-patent-and-trademark-infringement/ (last visited Dec 8, 2022).
[8] Anna Patricia Pichay, Amazon patent infringement: How to enforce patent rights, Red Points (2022), https://www.redpoints.com/blog/enforce-patent-rights/ (last visited Dec 8, 2022).
[9] Mandour & Associates, supra note 1.
[10] Dickinson Wright-William J. Hurles, Amazon's New Utility Patent Neutral Evaluation Process, Lexology (2020), https://www.lexology.com/library/detail.aspx?g=e54e7ea9-b0de-4c5d-b806-e9e9f17e23a6 (last visited Dec 8, 2022).
[11] Yael Cabilly, Amazon Neutral Patent Evaluation Procedure, Cabilly & Co (2022), https://www.e-cabilly.com/amazon-neutral-patent-evaluation-procedure/ (last visited Dec 8, 2022).
[12] Amazon Patent and Trademark Infringement, supra note 7.
[13] Amazon Takes Aim at Patent Infringement in its Marketplace, IMS Consulting & Expert Services, https://www.expertservices.com/insight/amazon-takes-aim-at-patent-infringement-in-its-marketplace/ (last visited Dec 8, 2022).
[14] Amazon Success | Client Achievements | Dorsey, https://www.dorsey.com/en/clientachievements/amazon-success (last visited Dec 8, 2022).
[15] SSJR, Amazon Announces New Patent Evaluation Express (APEX) Program, St. Onge Steward Johnston & Reens LLC (2022), https://www.ssjr.com/news/amazon-announces-new-patent-evaluation-express-apex-program/ (last visited Dec 8, 2022).
[16] Amazon Formally Adopts Neutral Evaluation Process for Enforcing Utility Patents | Thought Leadership, Baker Botts, https://www.bakerbotts.com/thought-leadership/publications/2022/september/amazon-formally-adopts-neutral-evaluation-process-for-enforcing-utility-patents (last visited Dec 8, 2022).