Digital World And Copyright Infringement
Intellectual property rights are protections provided to entities for what they have created as a result of their intellect or on something which a creation of their brains. Intellectual property rights can be of various types like copyrights, patents, trademarks, geographical indications and trade secrets. The web has made intellectual property rights protection difficult nowadays. Copyright is one of the most affected intellectual property right which is being violated due to the anonymity which the internet provides and the complexity which it creates to find the violator/infringer. Not only that, internet is so huge encompassing loads of information within it which is what makes it easier to put on any content/work which might though result in infringement of someone else copyrights but since it is difficult to trace and the objections are very less due to the fact that these contents/works are available free of course makes the infringement easy. Due to the low awareness of intellectual property rights, many a times it is infringed unknowingly and many a times, even it is clearly known, it is done surreptitiously. In this article, with the reference to the recent case of Neetu Singh & Anr v Telegram FZ LLC & Ors,[1] the author would like to draw the attention towards copyright infringement on intermediary apps, the scope of imposing liability on these apps and clash between data privacy and copyright laws.
COPYRIGHT VIOLATION ON TELEGRAM
Before indulging with the facts of the case of Neetu Singh or the observations made by the honourable Delhi High Court, first is is imperative to understand what copyright violation is and how its violation is checked and the laws in place regarding it in India. In layman terms, a copyright is a right of a person over his literary, musical or artistic work regarding its publication, sale, printing, recording and reproduction. Examples of copyright products can be books, newspaper, an album song, a piece of art, a cinematographic film, etc. To govern copyrights in India, Copyright Act 1957[2] is in place and what all works come under the protection of copyright, is given in Section 13 of the act.
[Image Sources : Shutterstock]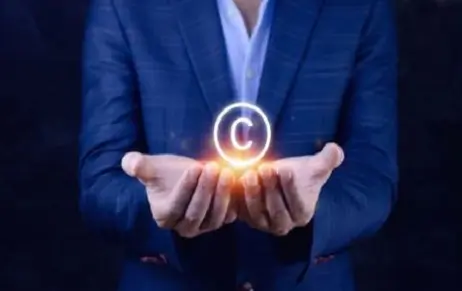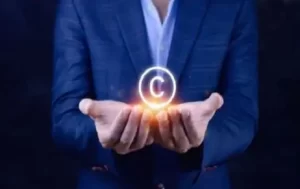 Also, it is necessary to understand how social media apps like Telegram is contributing to the rising rates of copyright infringement. The functioning of telegram is quite different from other social media/messaging apps like Whatsapp, Instagram or Facebook. Telegram as a platform provides an opportunity to the users to create a group of thousands of people which makes it very easy not only to disseminate information but also copyrighted content at once to a large number of people. No other platform, provides with such a huge platform. One more favourable aspect of disseminating information on Telegram is that the person who is behind such distribution can easily hide his/her identity like the phone number or email ID maintaining anonymity.
Telegram in India has become a platform for users to access cinematographic films, newspapers and books, all free of cost. Also, to distribute these stuffs, some channels are made on temporary basis and the channels are deleted after certain days to evade the copyright infringement claim by the original creator of the work. If a certain user claims that his/her copyrighted work is being circulated by some users/channels on telegram, the company sends a notice to those owners who are committing such illegal act to take down the content within a certain time period and if this notice is not obeyed, telegram bans those particular channels/users. Albeit, it can be argued that for a platform like telegram which caters to so many users at a time, it is nearly impossible to filter out content which is pirated. This aspect leads to some illegal content like pornographic materials being circulated on the platform.
Now after understanding the functioning of telegram, it should logically follow that we should discuss the case details in a bit length so as to understand the conflict between data privacy and copyright laws.
So, the question before the Delhi High Court in this case was whether Telegram can be compelled to disclose your personal information including phone number, email address or IP address if you have been alleged of copyright infringement? As per the facts of the case, Neetu Singh is a teacher who teaches children for various competitive exams throughout the country. The PDF files of her books and video lectures were being published on other telegram channels without her permission which she alleged as copyright infringement. As mentioned in the plaint, there were not less than 20 channels which were operating on telegram disseminating Neetu
Singh's materials and infringing copyright. Though telegram took down certain channels in pursuance of the complaint by the plaintiffs in this regard, but new channels kept on surfacing on a daily basis circulating those materials and if the channel was a private one, it would be impossible to figure out the phone number or the email ID of the owner of the channel. The plaintiffs approached the court requesting permanent injunction against the defendants against the dissemination of any such material which is under the protection of copyright and also demanded damages from the defendants. Also, one significant application was made before the honourable court for the discovery of the details of the persons operating this channel.
It was contended by Telegram that as per Rule 3(1)(d) of Information Technology (Intermediary guidelines and Digital Media Ethics Code) Rules, 2021,[3] the intermediary (in this case, telegram), has to take down or remove access of unlawful information. Also, as per first proviso to Rule 4(1)(2) of the above-mentioned guidelines, a court order cannot be passed directing revealing of information. It was also contended that, since the servers of Telegram were located in Singapore and the data in the servers are encrypted, the data can be decrypted only as per the Personal Data Protection Act 2012 of Singapore.[4] It was argued that as per Section 17 of the act, the data can be only revealed by a direction of a court in Singapore.
The single judge bench of the High Court held that as per Section 62(2) of the Copyrights Act, 1957,[5] the owner can file a suit for infringement because the owner is the resident of Delhi and carries out the business in Delhi.
Also, the copyright infringement has happened in Delhi and the materials are being circulated in Delhi and hence the court will have the jurisdiction and it cannot be negated on the fact that the violators are using Telegram and its servers are located in Singapore. The court remarked that Telegram being one of the most popular messaging apps in India, it cannot escape the rigours of orders passed by Indian courts just by establishing its servers out of India. It was held that the infringers cannot be permitted to seek shelter under Telegram policies merely on the ground that its servers are located in Singapore.
Now the bigger issue was the clash between right to privacy as a fundamental right and the disclosure of the information of the infringers. In this regard, it was held that Right to privacy under Article 21 of the constitution of India[6] cannot be used by an infringer to escape the liabilities cast upon him due to his/her illegal actions. Also, disclosure of such information as per court orders would not infringe upon the person's fundamental rights as per Telegram's own privacy policy.
CONCLUSION
Hence, from the above observations of the Delhi High Court, it can be concluded that the copyright infringement needs to be handled more sternly which is so easily happening on these intermediary apps and no excuse of either fundamental rights being violated or the servers not being present in India should be allowed to be taken to escape liability after committing infringement.
Author: Akhil Raj – a student of National Law University Odisha, Cuttack,  in case of any queries please contact/write back to us via email to [email protected] or at IIPRD.
References:
[1] Neetu Singh v Telegram FZ LLZ (2022) SCC OnLine Del 2637.
[2] The Copyright Act, 1957.
[3] The Information Technology (Intermediary Guidelines and Digital Media Ethics Code) Rules 2021, r 3(1)(d).
[4] The Personal Data Protection Act, 2012.
[5] The Copyright Act 1957, s 62(2).
[6] The Constitution of India 1950, art 21.