Intellectual Property Rights in the Telecom Industry
Introduction
Intellectual property is anything created by the human mind, including ideas, innovations, industrial models, trademarks, songs, symbols, names, brands, etc. Intellectual property rights (hereinafter referred to as 'IPR') are the legal rights granted to the inventor or creator to safeguard his or her invention or production for a certain period of time. These legal rights grant the inventor, creator, or assignee the only right to fully exploit his invention/creation for a given period. IPR protection permits the inventor, brand owner, patent holder, and copyright holder to benefit from his/her effort, and investment. Such rights are outlined in the International Declaration of Human Rights, which states that the right holder has the right to profit from the protection of his or her moral and physical interests as a consequence of the work, literal or creative output.
[Image Sources : Shutterstock]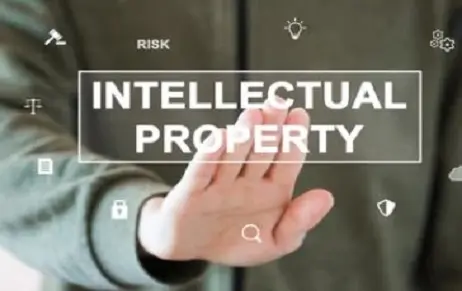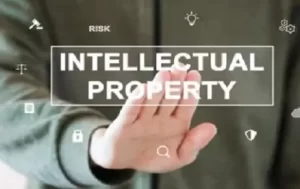 Telecommunication is described as long-distance communication by technological methods, most notably electrical impulses or electromagnetic waves. Visual signals such as smoke signals, semaphore telegraphs, signal flags, and optical heliographs were used in early communications technologies. Audio signals such as coded drumbeats, lung-blown horns, and loud whistles are other instances of pre-modern telecommunications. Telegraph, telephone, and teleprompter, networks, radio, microwave transmission, fiber optics, communications satellites, and the Internet are examples of electrical and electromagnetic telecommunication technology.
Telecommunication industry in India
The liberal and reformist policies of the Government of India together with strong consumer demand, have aided in the fast expansion of the Indian telecom sector. The government has provided unfettered market access for telecom equipment, as well as a fair and proactive regulatory environment, ensuring that telecom services are available to customers at reasonable pricing. Because of the liberalization of Foreign Direct Investment (hereinafter referred to as 'FDI') regulations, the industry has become one of the fastest-expanding employment opportunities in the country. India is now the world's second-largest telecommunications market, with 1.16 billion subscribers, and has had rapid expansion in the recent decade. According to research issued by the GSM Association in partnership with Boston Consulting Group, the Indian mobile economy is fast rising and will contribute significantly to India's Gross Domestic Product (hereinafter referred to as 'GDP').
Telecom Industry and IPR
The Indian telecom sector has the ability to develop a vibrant ecosystem capable of competing in the global market. India must transition to the next-generation (beyond 4G) technological platform. This requires the creation of a system for IPR production and involvement in global standards, with a focus on indigenous product development. We may be entering a new period of exponential telecom expansion in the country. However, we lack a thriving entrepreneurship ecosystem. We need to build an environment that encourages firms to innovate and develop goods while also incentivizing the production of intellectual property.
Because of the vast local market and the steps advanced by Indian telecom technology businesses, IPR, discoveries, patents, and contributions to standards fuel telecom technology development. With growing awareness of intellectual property rights, numerous governments are aggressively employing IPR reserves to realign trade policy and influence international norms. In earlier technologies, such as 2G or 3G, the majority of the intellectual property was controlled by firms from the Western world. In contrast, Asia-Pacific organizations and corporations own a substantial portion of the IPR in 4G technology. Despite this friendly tendency towards the Asia-Pacific area, India's contribution to global telecom standards is virtually non-existent. Most nations with a large telecom industry have their own nationalized Standards Development Organizations (hereinafter referred to as 'SDO') and participate in the global standards process. The Indian telecom industry is entirely dependent on imported technology rather than being innovators of the same, it is imperative that IPR be enforced and Standards-Setting Organizations (hereinafter referred to as 'SSO') participation be encouraged in order to catalyze technology development and manufacturing in India. There should be adequate government appropriations, as well as the formation of an Indian telecom SDO with active involvement from all sources that are substantial and capable of providing a considerable push towards incorporating Indian IPR and Indian needs into world standards. As a powerful telecom force, the creation of such an SDO would assist the telecom sector in incorporating some of its special requirements into the new global telecom standards. Academic research also plays an important role in driving IPR-driven innovations in this context.
In the case, Micromax Informatics Limited v. Telefonaktiebolaget LM Ericsson, Micromax, an Indian Telecom giant claimed that Ericsson, the world's biggest telecom network equipment maker's royalty demand for its Global System for Mobile Communication (hereinafter referred to as 'GSM') technology was not in accordance with Fair, Reasonable, and Non-Discriminatory terms. This case enlightened the new concept in the arena of Telecom IP laws i.e. Reasonable and Non-Discriminatory terms (hereinafter referred to as 'RAND'), also known as Fair, Reasonable, and Non-Discriminatory terms (hereinafter referred to as 'FRAND') which describe a voluntary licensing agreement sought by standards groups from the owner of an intellectual property right (typically a patent) that is or may become necessary for the implementation of a technical standard. It usually occurs in antitrust disputes when an intellectual property owner refuses to provide a license or refuses to grant a license on FRAND conditions. They are designed to prevent members from indulging in license abuse based on the monopolistic advantage obtained as a result of having their IPR incorporated in industry standards.
Ericsson then, before the Delhi High Court sued Micromax for infringing eight of its patents utilized in 2G, 3G, and 4G devices. Micromax further contended that Ericsson has abused its dominance by filing an injunction against it and threatening to report to SEBI against Micromax's non-payment of royalty before its listing. The Competition Commission of India (hereinafter referred to as 'CCI') held that Ericsson has abused its dominance by collecting exorbitant and unfair royalties for its GSM technology. Ericsson filed a writ petition in the Delhi High Court, challenging the CCI's decision claiming that the patent infringement is covered under the Patent Act of 2002, and hence the Competition Act has nothing to do with the present matter. The High Court dismissed Ericsson's jurisdictional appeal, ruling that CCI has the authority to probe the patent holder's abuse of dominance.
Conclusion
Today, identifying innovation for the country's growth is a critical aspect of the telecom business. The business and the government should take significant measures to promote the telecom industry under the IP system. Mobile infringements are thought to be the beginning of India's telecom conflicts. The dispute is significant in itself because it marked the arrival of patent warfare throughout the world between tech giants such as Samsung, Apple, Google, and Microsoft. The government should establish the National Innovation Council (hereinafter referred to as 'NIC'), which will aid in the formation of numerous Councils associated with government departments. The Ministry of Commerce and Industry has prepared a draft of the National IPR strategy based on NIA research and opinions. The Strategy will describe the country's vision for IPR legislation and pave the way for a more transparent understanding of India's IPR infrastructure. India is one of the world's top telecom markets, and in the coming next years, investors will witness a strong IPR environment in India that will protect their investments.
Author : Shreya Verma, A Student of New Law College, Bharati Vidyapeeth Deemed to be University, Pune, in case of any queries please contact/write back to us via email to [email protected] or at IIPRD. 
References
https://www.ibef.org/industry/telecommunications
https://www.dubaicustoms.gov.ae/en/IPR/Pages/WhatIsIPR.aspx
https://www.researchgate.net/publication/234792297_Telecommunications_standardization_and_intellectual_property_rights_a_fundamental_dilemma
Micromax Informatics Limited v. Telefonaktiebolaget LM Ericsson, 2013 SCC OnLine Del 6536
Micromax Informatics Limited v. Telefonaktiebolaget LM Ericsson, 2017 SCC OnLine Del 12702
Micromax Informatics Limited v. Telefonaktiebolaget LM Ericsson, 2019 SCC OnLine Del 8295
https://www.shutterstock.com/image-photo/global-world-network-telecommunication-on-earth-2183721153