Trademark licensing is a process through which a registered trademark owner (licensor or proprietor), allows another party, called a licensee, to make or distribute or do both for specific products or services under the licensor's trademark agreement. The licensor receives money or royalties, a percentage of all sales, in the form of consideration in exchange for sharing the trademark. Fashion and consumer products concerned with media, sports, entertainment, etc., are often sold under a trademark licensing agreement. The licensor can expand the business through the licensee's marketing and distribution channels. Licensing also raises awareness among consumers, and helps in a greater brand image, while distributing the workload. A trademark license is generally granted to legally permit a third party to make use of the Registered Trademark. Licensing of Trademark has not been defined under the Trademarks Act, 1999. However, the statutory provision under Section 48 of the Trademarks Act stipulates that a person other than the registered proprietor of a trademark may be registered as a registered user. Therefore the use of the registered trademark can be permitted by the provisions of this Act.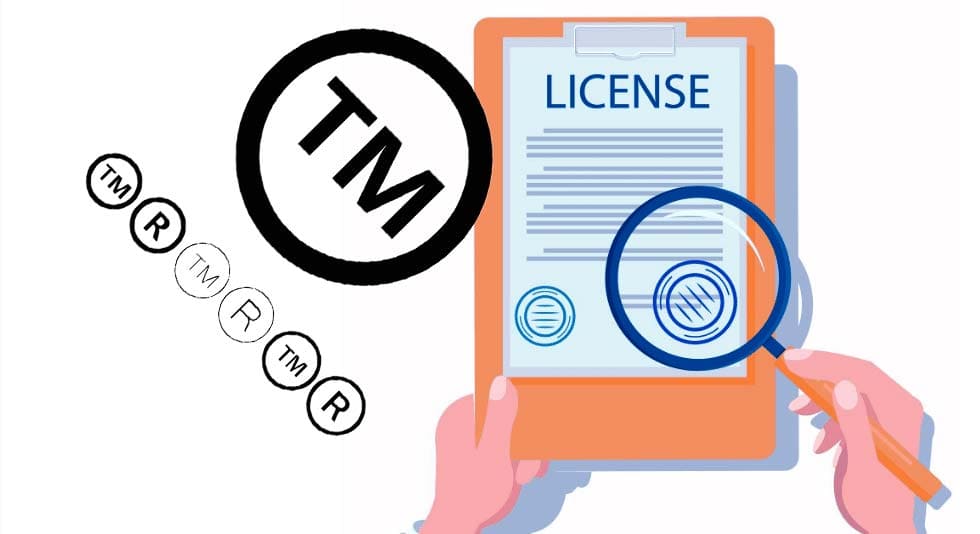 The agreement should contain the following heads:
• Quality checks and controls on the goods and services for which it is being granted.
• The territorial area for which the license is being granted.
• The term/ duration of the license agreement.
• Consideration (by way of royalty, money, sale proceeds, etc.) for which it is being granted.
• Termination clause
• Indemnification clause (in case any loss occurs).
The Trademark License Agreement need not be mandatorily registered but should be done in order to avoid future disputes and to facilitate future settlements. Section 49 under the Trademarks Act, 1999 defines a Registered User as a person who is for the time being registered under sec- 49. Therefore to register a trademark license:
• The owner of the TM and the proposed user should together apply for registration under section 49 to the Registrar of the Trademarks jointly.
• The application is to be made in Form TM-U;
• The license agreement in writing, duly signed by both parties.
• An affidavit by the proprietor of the Trademark including the details of the license mentioning the following-
Relationship between the parties.
Duration of Trademark usage.
Class of Goods/services for which it is applicable.
The fess stands at Rs.5000 for physical filing and Rs.4500 for e- filing.
Trademark licensing holds an important position as it allows the exploitation of a trademark and creates synergies. It is most advantageous for foreign companies/ brands who aspire to expand and create a wider reach among the consumers without having to compromise on their ownership over their mark.
Author: Shivangi Thakur, a 5th-year student of Amity Law School, Noida, an intern and Aishani Singh, Litigation Associate at Khurana & Khurana, Advocates and IP Attorneys. In case of any queries please contact/write back to us at [email protected].