Mike Okada has been Appointed as a New General Counsel and Senior Vice President, IP Licensing & Legal Affairs at Immersion Corporation
Immersion is a leading developer and licensor of the touch feedback technology, also called as haptics. Headquartered in San Jose, California with offices worldwide, Immersion provides with technology solutions for creating mesmeric and realistic experiences that enhance digital interactions by engaging users' sense of touch. Immersion's large portfolio of published patents and applications serves as a wide-ranging tutorial to the field. Having not less than 3600 patents, issued or pending, Immersion's technology has been adopted in more than 3 billion digital devices, and provides haptics in mobile, automotive, advertising, gaming, medical and consumer electronics products. Immersion's patent portfolio covers a range of innovations for enabling tactile feedback across applications and markets including those of computing, gaming, medical simulation, automotive, and industrial equipment. The mesmeric and expansive work and patent portfolio of the Immersion can be speculated by the following charts: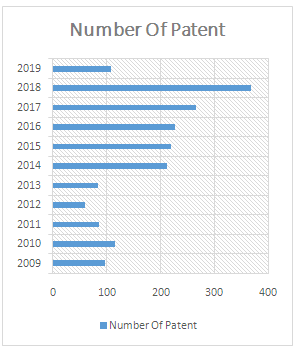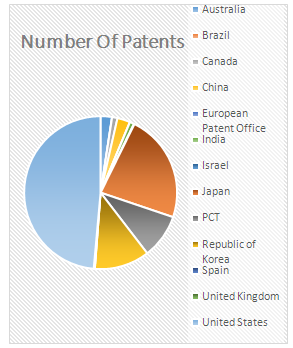 Immersion is recently in news for its proclamation of Mike Okada being the new General Counsel and Senior Vice President, IP Licensing and Legal Affairs. With this announcement, Mike Okada replaces Amie Peters, the outgoing General Counsel who worked for the Corporation for over a decade in a numerous roles and positions.
CEO of Immersion, Ramzi Haidmus, while acknowledging and praising the newly made General Counsel said that it is the substantial experience of Mike in the field of technology and corporate law that makes him ideally fit for the post. Further, his in-depth knowledge on IP licensing and other complex transactions that deals with global technology leaders will be an asset to the organization as a whole. Talking of Amie, the outgoing Counsel, Ramzi mentioned and praised her work, dedication and support she bestowed to the Immersion and its stakeholders. She also acknowledged Amie's contribution to the Corporation over the timespan she worked for.
Before joining the Immersion, Mike was a part of Dolby Laboratories as the Vice President, IP Transactions and Legal Affairs. As a Vice President of Dolby, with over one thousand licensees across various segments like PC, mobile, broadcast and consumer electronics, he led a global team which supported the audio and imaging technology businesses of the company. Even before working in Dolby, Mike was a partner at Wilson, Sonsini, Goodrich &Rosati where being a member of Technology Transaction Group, his work focused on domestic and international commercial transactions including IP. Speaking of his qualification, Mike hold a JD from the University of Southern California and an AB in Economics from Columbia University.
Quoting Mike Okada on how he looks up at the new post and the company he is joining, he says, "I'm excited to be joining Immersion, a recognized leader in haptics. I look forward to working with the team to scale adoption of digital touch experiences in the market."
With a vast experience in the field of technology and IP licensing with his previous works and achievements, and Immersion's forte in licensing of technology, it is expected that Mike's experience will be an aid towards further flourishing of the Corporation. It will be interesting to see how the Immersion builds with its new General Counsel and Senior Vice President after the end of Amie Peter's tenure.
Author: Sonal Sodhani , Intern at Khurana & Khurana, Advocates and IP Attorneys. In case of any queries please contact/write back to us at [email protected]