Moonlighting and its Effects
Introduction
Since the global epidemic that occurred in 2020,  it has become obvious that the working culture has changed. Working professionals especially those in the IT field, were at the time of pandemic forced to take numerous jobs due to the work-from-home (WFH) trend, a collapsing economy, shutdowns, severe unemployment, and fear of losing their jobs with fewer employment opportunities, higher costs, and little demand, thriving industries with workplaces experiencing jerks. Dual employment or moonlighting is a novel phenomena that has become more common during the post-pandemic era.
[Image Source: Istock]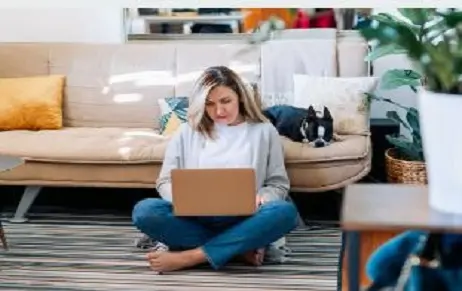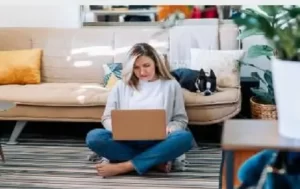 The term moonlighting got popular during the pandemic which means old a second job, particularly at night," 1957 (implied in the verbal noun moonlighting), from moonlighter "one who takes a second job after hours"[1]. Moonlighting is working a second job after normal business hours. An individual may have a traditional 9 to 5 job as their primary source of income and work nights at some other employment to supplement their income.
Reasons for moonlighting
The rise in the price of essential commodities due to inflation and the starting salary range being the same for the past 10-12 years increased the difficulty to support the lifestyle with only one job. The pay and incentives given by the industries were not enough to support the living standards and during the pandemic several organisations declared significant layoffs, slowing down the hiring process. Due to the fear of being jobless, parallel income sources were needed to secure financial stability and independence; employees were compelled to take up side jobs during the lockdown. Employee dissatisfaction with their existing income results in moonlighting at work.
Concept of moonlighting: Conflict between employers and employees
Some corporations oppose the practice of moonlighting, claiming that employees' productivity may suffer if they hold numerous jobs. Indian IT firms have conflicting views on moonlighting. While some consider it as immoral, others believe it to be reasonable and morally justifiable. By allowing employees to moonlight, businesses are divided into two categories: Traditional businesses, which prohibit employees from working for third parties for business purposes. While the present generation believes that morals should develop with time.
In the Information technology sector, the employers are concerned that working more than one job would decrease revenge and productivity of the firm. The key issues that corporations have with moonlighting are breach of confidentiality and data leakage as well as productivity loss. There's a risk of trade secrets being shared by the employees if they have a second job in a related field. Due to physical exhaustion, working long hours may lead an employee to forget their duties, which will make them distracted and unproductive. Employees could work additional jobs using corporate resources, increasing the business's operating costs.
While Companies like WIPRO, Infosys, IBM, TCS have criticized the working of two jobs, Swiggy framed a moonlighting policy where the employees are allowed to take up various activities outside working hours, without having conflict of interest and affecting Tech Mahindra also allows practice of working multiple jobs if it helps employees make extra money.
Laws regarding Moonlighting
The term moonlighting has not been defined in Indian Statues. On the other hand, Section 27 of the Indian Contract Act, 1872 forbids the agreement where any one is restrained from exercising a lawful profession or accepting a job offer from a rival by such a provision but there is an exception where the employee is prevented from competing with their company, leaking data, or doing either during or after the work time.
The non-compete provision in an employment contract is breached by dual employment. The stance of Indian law on this matter isn't entirely clear, though. Dual employment is allowed under the Industrial Employment (Standing Orders) Act of 1946. The Factories Act of 1948, however, forbids multiple work. Section 60 of the Factories Act lays down that No adult worker shall be allowed to work in any factory on any day on which he has already been working in any other factory, save in such circumstances as may be prescribed.[2]
However, every state has its own set of rules and laws.IT firms have, however, been exempted from this rule in several jurisdictions. They are free to make their own policies regarding the employment of the employee.
Case Laws
In Wipro Limited v. Beckman Coulter International SA (2006), the Delhi High Court ruled that non-solicitation agreements that require employees not to reveal or solicit clients are acceptable. Dual employment is legal if there is no restriction in the employment contract or if the employer agrees.
Dual employment is acceptable if there is no restriction in the employment contract or if the employer consents, the Madras High Court said in Government of Tamil Nadu against Tamil Nadu Race Course General Employees Union (1993). Thus, it is necessary to review the employment contract in order to prevent an employee from engaging in moonlighting.
The Supreme Court affirmed the non-compete clause of an employment contract in the case of Niranjan Shankar Golikari v. The Century Spinning & Mfg. Co. (1967), forbidding an employee from working for their employer's rival while the employment contract is in effect. The court also found that a negative covenant could only be upheld if it was fair and not overly strict or biased.
Conclusion
The concept of multiple jobs has gained popularity across the globe. This practice was in continuance long before covid, however, since the pandemic employees have been vigorously indulging into moonlighting. This new era generation believes that they are capable enough to handle multiple jobs and that the practice is ethical. Starting from working professionals like IT Sectors employees, Professors, Corporate employees have been seen taking up side jobs in their free time to earn more. This change in the working culture has contested employers and employees where one cannot say if this practice is entirely justified or not.
Author: Sneha Sethia is a final Year student pursuing LL.B. from Savitribai Phule Pune University, in case of any queries please contact/write back to us via email to [email protected] or at IIPRD.