Rise of Social Media: Potential Risks of Trademark Infringement
Trademark; Meaning and need of laws
Trademark infringement is the unauthorized use of a trademark which is one of the various ways in which intellectual property rights are violated. In layman, language trademark is a sign that assists distinguish the product of a particular firm from the products of other firms of similar nature. The evolution and development of trademark law protect the right of manufacturers or sellers but the advancement of technology and the emergence of social media has bound lawmakers and interpreters to make a continuous intervention and take a comprehensive vigil over the various new issues related to trademark infringement. The upsurge of social media apps and their intervention in our lives have completely changed the marketing game for every business organization. Today, social networking and social media are becoming significant and considerable factors to make business strategies, particularly for marketing for all enterprises. However, the protection of a trademark has always been important for a firm since it is closely associated with the identification of a product but in the present scenario of social media culture, the risk of trademark infringement has increased to a large extent.
Different kinds of misuse, unauthorized use, and infringement of trademarks are:
Brand Protection
Hashtag and trademarks
Parody and trademark
Disparagement of product
Hashtag and Trademark
It is using of the '#' sign before any word or phrase on social media platforms to make it easily accessible for the user as it restricts the search results to that exact phrase with a # sign.
Section 2(1) (m) of the Trade Marks Act of 19993, (hereinafter the Act) states "that "mark" includes, "a device, brand, heading, label, ticket, name, signature, word, letter, numeral, shape of goods, packaging or combination of colours or any combination thereof." In the case of hashtags, section 2(1) (zb) of the act4, states clearly that to be a hashtag, a mark must be able for graphical representation and it must distinguish one firm's product from those of another.
Brand Protection
It is about online trademark infringement that primarily includes offering counterfeit goods on online selling platforms such as Amazon, Flipkart, and others. It also involves deep linking and Meta tagging to exploit the unfair advantage of brand-name or goodwill of the company.
Parody and Trademarks
Parody is said to be an imitation of the work of some person with a consideration to criticize or ridicule it. There have been cases where even in the case of parody the imitator is found to be guilty of infringement of the trademark.
Disparagement of Product: Advertising plays an important role in communicating with prospective and existing customers and thereby raising the sales of the firm. Sometimes business firms implement unethical practices to affect their competitor's reputations through disparagement which is about making false claims or remarks about a competitor. Disparagement is prohibited under Indian law. In India, section 29 of the Trademarks Act 19995, which deals with comparative advertising, states,
"A registered trademark is infringed by any advertising of that trademark if such advertising—
(a) Takes unfair advantage of and is contrary to honest practices in industrial or commercial matters; or
(b) is detrimental to its distinctive character; or
(c) is against the reputation of the trademark".
In this way, an advertisement stating misleading facts about a competitor's goods is considered disparagement and a trademark infringement.
To make it more precise Section 30 (1) of the Trademarks Act 19996, restricts the use of comparative advertising under Section 29. It says that the competitor's mark must be used honestly. In this way, comparative advertising can be permitted if it does not create an adverse effect on the reputation of the competitor's product.
[Image Sources : Shutterstock]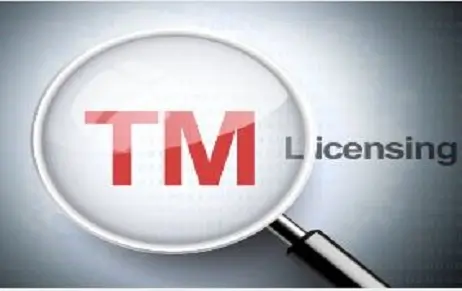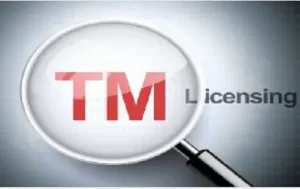 In the case of
Euroke Forbes Ltd. v. Pentair Water India Pvt. Ltd
7, the plaintiff claimed a permanent injunction that prohibited the defendant from publishing, advertising, or distributing any material which will defame or malign the plaintiff's product since it was a matter of disparagement. The plaintiff in this case is a prominent water purifier firm that purifies the water using UV rays. The defendant company, which is also in the water purifier industry, ran the following advertisement:
"Water contains some type of contaminants which are invisible to both the naked eye and to your UV water purifier."
In this case, the court decided that, even though the defendants did not mention the plaintiff's firm name directly, the advertisement amounted to the disparagement of the plaintiff's products since the plaintiff used UV rays technology. In this instance, the court said that though the respondent has every right to market its product by claiming that its product is superior in quality, yet, at the same time, the freedom of expression i.e., the right to advertise, does not allow to go to this extent, causing damage or irreparable injury to the product of others. Just because the respondent has every right to market its product by stating that its products are of superior quality over others, yet, it cannot go to the extent of stating that the contaminants are invisible even to UV water purifiers.
Thus, Comparative advertising is permitted and, in certain scenarios promoted in India. It enables customers to understand the similarities and differences between two competing products and rationalize when choosing a product that meets their needs or desires. At the same time, the law makes it illegal to criticize a rival's product for earning monetary benefits in an unethical manner. Thus, the ultimate goal of comparison advertising is to help consumers in making wise and smart decisions by giving accurate information about two similar items. Disparagement is also rampant in the virtual sphere. Social networking sites are a common platform for disparaging advertisements that try to demean each other products. There is an immediate need to stop this due to the virtual world's significant impact.
Conclusion
Undoubtedly, Social media has transformed our lives. Since the way of our life has changed, business organizations are bound to change their strategies accordingly. New ways of promotion and selling have brought new challenges and potential risks to the Intellectual property rights and therefore, persistent efforts to safeguard the laws in new market culture is need of the hour. In this new dynamic business environment emergence of new aspects, new issues and unexplored dimensions are anticipated and hence laws are to be kept updated and comprehensive to meet all expectations.
Author: Sahil Dhanwani, in case of any queries please contact/write back to us via email to [email protected] or at IIPRD.