Who Owns the Information, and Why It Matters in an Era of Information Surveillance?
Introduction
Although it is indisputable that a system for the efficient protection of personal data is necessary, India, along with a number of other jurisdictions, has had difficulty formulating a system that is optimal for a number of reasons. First, in order to effectively safeguard the interests of the data principal, laws governing Digital Intellectual Property and Data protection ought to guarantee that the control procedures for data fiduciaries are not so strenuous as to make even lawful computation impractical. This is true even while the laws are actively defending the rights of the data owner. Second, the difficulty lies in locating an appropriate balance between the interests to confidentiality of data principals and permissible exceptions, particularly in terms of how the government processes personal data. Third, given the rapid pace at which technological advancement, the ideal layout for a law on data protection ought to be one that is future-proof. This means that it should not be overly detailed and should instead focus on finding solutions to issues that are currently prevalent rather than turning a blind eye that could arise in the future. Given the disparity in bargaining power between data subjects and data administrators, the law ought to be drafted in such a way that it provides a framework for rights and recourse that can be easily exercised by data principals.
[Image Source : Shutterstock]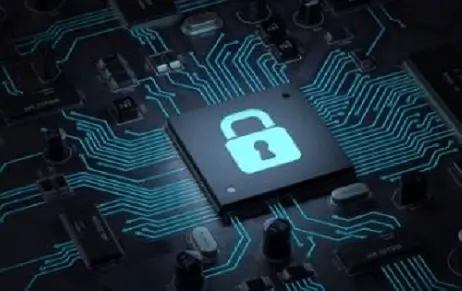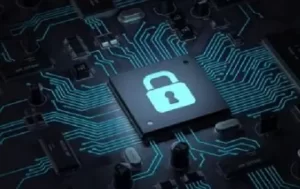 The Digital Personal Data Protection Bill[1], (DPDP) 2022 relates to any and all forms of personal data processing that are accomplished digitally. This would encompass both personal data obtained online as well as offline personal data that is then digitised for processing purposes. In practise, this provides for a significantly lesser degree of protection because it excludes data processing manually in its entirety. Earlier drafts of the legislation only excluded data processed manually explicitly by "small companies," and not generally.
The proposal does not include any direct reference to some data protection principles, such as the limitation of data gathering. This would make it possible for a data fiduciary to gather any personal data that the data principle has given their permission to obtain. The fact that data principals frequently lack the required knowledge to know what type of private information is useful for a specific purpose is ignored when collection is made conditional solely on consent.
In addition to that, the "deemed consent" notion is presented in the DPDP Bill, 2022. In practise, what this does is group together purposes of processing that were either excluded from handling based on consent or were regarded as "reasonable purposes" for which personal data processing could be carried out on the basis of "deemed consent." Concerns have been raised about this, however, because the grounds for processing, such as "public interest," are worded in a hazy manner, and because additional safeguards for the protection of the interests of data principals have been removed.
Interventions Made To Safeguard Rights Of Data Principles
Since the recent draft Digital Personal Data Protection Bill, 2022 entirely focuses on digital information, applications tracing sensitive information and storing them can become a big concern. Applications that track contacts are one strategy that governments all over the world have implemented in an effort to control the pandemic. Concerns have been raised by regulators due to the fact that one of their primary functions is the accumulation and use of private data. This data can include an individual's personal details, health record, and location. It is the responsibility of regulators to make sure that these technologies protect individuals' informational privacy. The legal system that is in place in India at the moment is not advanced enough to permit exploration of problems associated with contact tracing technology. Aafreen (2022)[2] brought up several important points, including the fear over excessive surveillance and the handling of sensitive personal data in excess.
When a data principal gives consent, they could not have any knowledge on what, why, how, or when their private data was handled; this undermines the transparency and accountability principle, both of which are essential for protecting informational privacy. According to DPDB, the state and its functionaries are exempt from the retaining and storage limitation requirements, which implies that they are free to keep individual's personal information for as long as they feel suitable. In addition, the central government has the authority to take into consideration the quantity and nature of the data that is handled and then exempt specific data fiduciaries from abiding with requirements regarding notice, data integrity, retention constraint, and having access plus verification rights. The privilege given to the government to access the data of individuals that have been stored poses issues regarding the potential for an infringement on property rights. At the moment, the idea of a digital library is being put into practise in India in a way that is, for the most part, quite sloppy and has even led numerous information systems to become confused. To avoid any confusion as we move forward with the task of designing or constructing a digital library that is completely justified in the technological sense of the word, it is therefore absolutely essential that the concept be properly understood. This will ensure that there is no room for error or data leakage during the process.
In spite of the numerous efforts made to secure content that is protected by intellectual property rights, a variety of legal and technical challenges still remain. In the case of electronic information, it is difficult to judge "fair use," gain access to, and maintain control over the infringement of copyright law. This is because digital data is dispersed to a larger community. It is extremely difficult for a person who owns copyrights to identify the individual who has used their work. It is also impossible for the owner of the copyright to grant permission to use and still receive compensation for their work. In this setting, it is essential to make changes to the privacy laws and law governing copyright.
Conclusion 
The article analyses the threats to Big data, storage in digital era and the possibility of infringement of property rights. There is an increased risk of data breach and data leakage associated with the digitization of information through the use of digital libraries. The interplay between laws governing privacy and laws governing copyright needs to be thoroughly examined in order to guarantee the protection of the rights of individuals. The Indian government has chosen to store sensitive information in electronic libraries, but these libraries are at risk of having that information leaked due to potential and undiscovered loopholes in the country's new privacy laws. With changing dynamics of technology, one understands that information needs to be delicately coded and modern processing of data should be in control of the owners of information through a specialized portal where consent of owner is granted to a limited use. There is an avid necessity to introduce a Data protection specialized authority which is absolutely independent from any state or central government authorities and which functions in such a way that safeguards individual rights. An impartial data protection or data  security commission is responsible for monitoring and enforcing the legislation virtually in  all of the countries. To achieve a balance between the right to privacy and the freedom of speech, nearly all laws have incorporated special exclusions for the media, and a few of these laws also directly relate to national right to information legislation.
Author : Shivanshi Singh, a Student of NMIMS, Kirit P. Mehta School of Law, Mumbai, in case of any queries please contact/write back to us via email to [email protected] or at IIPRD. 
REFERENCES
The Digital Personal Data Protection Bill 2022, Ministry of Electronics and Information Technology, www.meity.gov.in/content/digital-personal-data-protection-bill-2022
Aafreen Mitchelle Collaco (2022) Contact tracing applications and informational privacy amidst the pandemic in India, International Review of Law, Computers & Technology, 36:3, 368-381
Sinulingga, D. A. (2022). Legal Certainty Of Aggregate Data Utilization In The Design Of Personal Data Protection Bill. Jambura Law Review, 4(1), 18-37.
Banisar, D. (2022). National Comprehensive Data Protection/Privacy Laws and Bills 2022. Privacy Laws and Bills.
Agrawal, D. (2022). Withdrawal of Personal Data Protection Bill, 2019: Legality of 'web-data scrapping'framework in India. National Journal of Cyber Security Law, 5(1).
[1]The Digital Personal Data Protection Bill 2022, Ministry of Electronics and Information Technology, www.meity.gov.in/content/digital-personal-data-protection-bill-2022
[2] Aafreen Mitchelle Collaco (2022) Contact tracing applications and informational privacy amidst the pandemic in India, International Review of Law, Computers & Technology, 36:3, 368-381